How To Prepare Your Business For Sale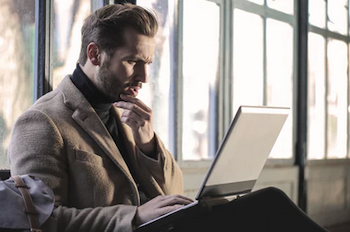 When preparing your business for sale it's important to plan it well and consider who your potential buyer will be.
There are a number of factors that will influence your business's value and how quickly it sells.
No matter what the economy, when a business is being appraised by a perspective buyer they will be weighing up a number of factors when assessing its value to them. The buyer will be wanting to close the deal at the lowest possible price, however as the seller you will want your best price and a sale on favourable terms. Building the value in your business is paramount in achieving your best outcome.
Where possible, plan your exit well in advance with a business sale strategy to ensure you get the best price for your business.
Key characteristics that add value are
; strong cash flow, good history and reputation, growth industry, competitive advantage, niche business with room for growth, good plant/location/systems, and good staff.
Characteristics that can lower its value are
; distressed business, poor industry outlook, price cutting, weak financials, small customer base, key relationships held with owner, poor records, systems and plant.
If possible attend to these before you put your business for sale on the market as they will help ensure you get your best possible price and a sale.
12 great tips to help you prepare your business for sale and that will help secure a sale and bring you a great price:
First impressions count.
Replace, fix, clean and spruce up the physical appearance of your business and assets. It's important to attract and retain the interest of potential buyers. They need to be able to see themselves investing in something they like and will enjoy working in.


Get your books in order - your financials.
Buyers will often want 3 years accounts and will be interested in the sales and profits. They love to see a well organised and run business. Ensure everything that should be included in you accounts, and sort out any irregularities or non-business items.


Improve your cashflow.
Boost your sales. Sales are critical to any business so continually work on improving these. Revenue and expenditure are two of the greatest contributors to cashflow. Tighten up on all expenses and eliminate any shrinkage. The buyers' bank will be interested in the businesses cashflow and its ability to service any loans the buyer may have or need.


Customers are key.
It's great to have a diverse customer base to ensure that you don't have all your eggs in one basket. The more you rely on one or two key customers – the less attractive your business will be to the prospective buyers. It also helps to have recurring income, and contracts in place.


Hone your systems and processes.
Improve, introduce and document all systems (have an operations manual) – this makes it easy for someone new to buy and operate the business and reduces its dependence on you.


Sell off excess stock and unused plant.
Keep the price down and the value high by disposing of any old or damaged stock, and any plant that is surplus to requirements. This will help you realise the value while minimising the entry price to the purchaser.


Value your business.
Go with a fair market price. Buyers generally look at many businesses and know what to expect. Too high a price and a slow sales process is likely kill the action. Do your research and engage the services of Business Broker, Valuer or Accountant to help.


Organise and document.
Attend to all the house cleaning issues and package your business ready for sale. Ensure all IP (intellectual property), leases and contracts are in place and up-to-date. Tidy your database and ensure you have favourable terms in place with suppliers.

Have a clear and valid reason for selling. Work to reduce the business's reliance on you and have a management succession plan in place detailing who will support the incoming purchaser and what training will be provided.


Your employees.
Treat employees fairly and reasonably and ensure staffing levels are correct. Look to incentivise key staff if they are critical in helping transfer the knowledge, customers and business to the new owner.


Eliminate any surprises.
Ensure any client, legal or accounting disputes have been resolved. And that any environmental or compliance issues have been attended to. Unfortunately such surprises can kill the deal fast!
Choose your team.
Using a business broker is a good idea especially if you lack the skills, knowledge or time to do this. A broker will help with packaging and marketing your business for sale. They are knowledgeable about the market and can advise and manage this process. Ensure you choose a business broker who is competent, a good marketer and who is familiar with businesses like yours. It also pays to involve your accountant for tax advice on the sale and potentially your lawyer for any lease or contractual aspects.


Have a plan.
Profile your most likely buyer, and prepare a suitable "Sale Information Memorandum" and business sales marketing plan. Have all your paperwork ready. This should detail what is included in the sale and what the processes are to mange potential buyers like confidentiality agreements and a Business Sale and Purchase Agreement.
Help the prospective buyer feel comfortable in buying your business. And keep working your business, as businesses can take time to sell. Be honest and realistic in your dealings and keep at the marketing - you can't sell a secret.

Download your free copy of our 50 point Business Seller Checklist below to help you work through the key areas of your business so you get to build the value into your business for the day you sell.
Richard O'Brien - nzbizbuysell
Increase your chances of getting a good price and a sale for your business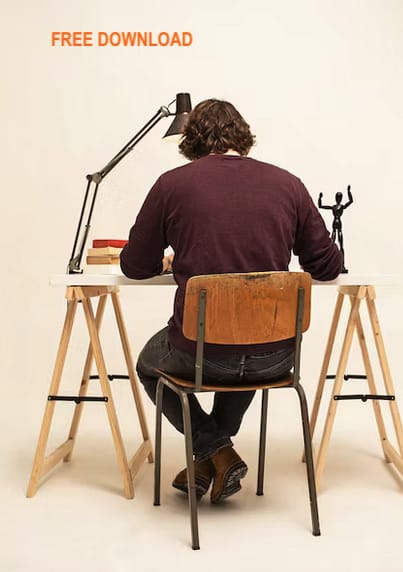 Get your free business seller checklist!
It's a lot easier to identify the key areas in your business that leak value when you have a comprehensive 52-point checklist to work through.
Sell your business for more, quicker
Understand what buyers will be looking for
Learn where your business leaks value
Know where to put your efforts
Learn how to prepare your business
Share this article: