Get more when listing your business for sale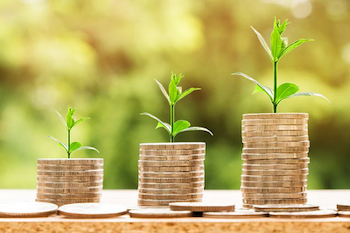 There is likely to be a wave of business owners wishing to sell in the coming years. Unfortunately a number of these businesses won't be attractive enough to sell, resulting in some just closing the doors. Less people, with less capital, who have little appetite for risk having to operate in tighter markets could make it harder when listing your business for sale so you get to sell for what you want. Your business has to stand out as a good bet - profitable, interesting and with a good future.
There are a number of actions you can take to get your business exit strategy right:
- How it looks - make sure it looks sharp, desirable and well poised for the future.
- Profitability - ensure it shows good and healthy accounts.
- Cashflow - build your sales and minimise unnecessary expenses.
- Systems and processes - ensure they are sharp, working well and fully documented for ease of transfer.
- Unnecessary assets and dated or surplus stock - get rid of it.
- Documentation - ensure all agencies, leases, licenses, patents and contracts are current and in place.

Poised with a Future
Homeowners will often remodel or repaint their houses to help them sell and get their best price. Business owners need to do likewise to maximise the value of their opportunity before listing a business for sale. Making your business look attractive, and showing that it has a future will help maximise your price and catch the attention of more potential buyers. If necessary, reposition your business to show it has a future. Also clean it up, attend to maintenance and replace, fix and paint so it becomes the sort of business someone would want to buy. For a relatively low outlay, this can be a very profitable exercise.

The Cashflow
Ensure your business accounts reflect a well-run and preferably profitable business. the value of a business is invariably determined by its current and future profits. Buyers and lenders will look at the performance of the business in the immediate past and often the last three years to guide them in assessing future trends and profits. Always be on the lookout for ways to increase sales and reduce your costs. The strongest influence you can have as a proprietor is to ensure that your business is as efficient and profitable as possible. This proven track record will provide the purchaser with tangible evidence of potential value for the future.

Systems and Processes
Owners are often the main source for client contacts and daily operations - with other activities being assumed by staff. Unfortunately this only attaches the goodwill to the business owner, and is of concern to any potential buyer. By methodically working through all key areas of your business, hone and document your systems and processes. Such details, well documented, are of great value to any business buyer. These along with reducing the business' dependence on you will assist in transferring the goodwill with the business. Your how-to documents do not have to be long and complicated, but will add value when it comes time to sell.

Streamline
Any assets, be it plant or vehicles, which are not essential to running the business should be removed from the balance sheet. Removing these assets from the balance sheet prior to the sale will ensure that the price being asked for the business includes only the assets essential to running it, this helps keep the asking price in the reach of the purchaser.

Review all stock on hand and clear out any dated or surplus stock, this will help keep the asking price down.

Compile a comprehensive list of all assets and their values. This will quantify what the business comes with.

Quantify
If your systems, processes and customer lists are well documented, your contracts are in place and any leases formalised appropriately, then it is much easier to quantify and attach a value to these non-tangible assets.

Buyers want facts and will ask plenty of questions. Be prepared to answer everything and anything about your business. This includes balance sheets, sales, staffing, and your assets and liabilities to mention a few. If there are any issues then it pays to sort these out before placing your business for sale.

Selling
Put a business exit strategy in place so you have time to prepare your business for your best outcome. Download or request a copy of our "nzbiz Seller checklist" to help you build the value into your business so you get more the day you sell...

- Download your free copy of our Business Seller's Checklist (pdf) OR...
- Request a hardcopy of our nzbiz Business Seller's Checklist (hardcopy) OR...
- List your Business for Sale now.
Get more when listing your business for sale.
Business buyers are looking for the value in your business.
Prepare your business for sale and be realistic about your price expectation.

Request an info pack about advertising a business for sale online.

Richard O'Brien - nzbizbuysell
Share this article: