Top Tips on How to Sell a Business
Listing Options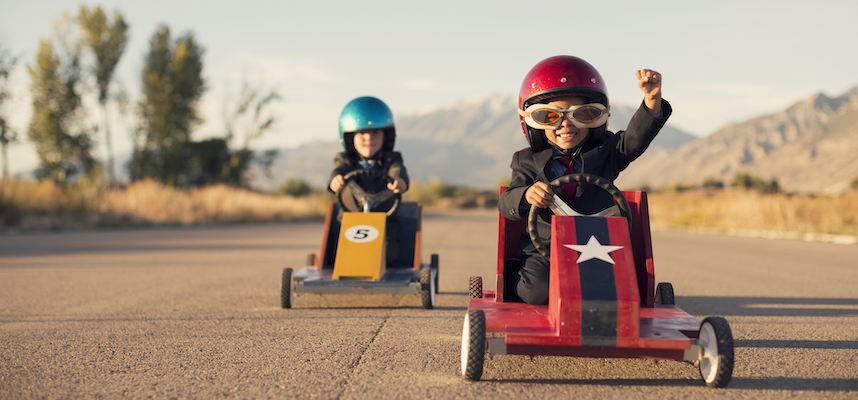 By Richard O'Brien | Director nzbizbuysell - listing over 38,500 Businesses for Sale since 2000.
Selling a business can be both demanding and liberating. To ensure your best outcome with minimum hassle it pays to have a business exit strategy and a plan for how to sell your small business.
Once you have decided on sell your small business, there are a number of steps that can help you realize your goal. Firstly, who your most likely buyer may be, your businesses value, and how best to manage the marketing so you get to maximise your exposure when casting your net for business buyers. You need to tell your potential buyers you're selling a business - promote your opportunity widely - after all, you want the best prospects and a successful sale.
The 6 key steps to help you sell your small business:
1. Prepare your business for sale
Preparing your business for sale is paramount for achieving your best sale outcome. If you want to sell a business quickly and get your best return then ensure it looks great, is desirable and well positioned for the future. Pay attention to your accounts - good and hopefully profitable accounts will help get your sale across the line. Banks and buyers will generally be want to see the 3 years of trading trends. Cashflow is king - build your sales and minimise unnecessary expenses. Make sure all systems and processes work well and are fully documented for ease of transfer, and all contracts, leases, licenses, and patents and are in place. Learn more about the key things you need to focus on in our business seller download.
2. Choose your team
Use an Accountant to prepare the financials, offer advice on if you will have to pay tax when you sell your business and Business Broker. A broker will help with packaging advice and the marketing of your business for sale. They are knowledgeable about the market and can advise and manage this process. Ensure you choose a business broker who is competent, a good marketer and who is familiar with businesses like yours.
3. Value your business
How much do you sell a business for? If you want to sell promptly, go with a fair market price. Business buyers will look at many businesses and know what to expect. Price your business too high and a slow sales process is likely kill the action. Do your research and engage the services of Business Broker, Valuer or Accountant to help value your business.
4. Create a marketing plan
If you are after your best price, then you need to consider who your likely buyer is and have marketing strategy to target this group. Prepare a suitable "Sale Information Memorandum" and business sales marketing plan pitched to this group – a business broker will help with this. The plan should detail what is included in the sale, what the process is to manage potential buyers like confidentiality agreements and a Business Sale and Purchase Agreement. It should also include an advertising schedule, identifying the timing and key mediums to be used to best target potential buyers and expose your business. In today's market you will require a multi-pronged approach in order to draw out your best prospects.
5. Find your business buyer
Finding the right person to buy your business can take-time. Target your best prospects and keep the marketing up – one or two poorly run ads are likely to do more harm than good. It's important you attract as many potential buyers as possible. Make use of networks, databases and popular specialist business for sale NZ websites like nzbizbuysell – long-time independent specialists in listing top NZ Businesses for sale for business brokers, franchisors and private sellers throughout New Zealand. Screen your buyers - only qualified buyers should get to sign a confidentiality agreement and gain access to more detailed information.
6. Negotiate the deal
Once you have an interested and qualified buyer with a written offer, you can begin negotiations. Keep in mind what's important to you, it may be to sell your business quickly, or to maximise the price? Work with your team to ensure any necessary conditions for the sale are included, and only accept offers made in writing on a standard "Sale and Purchase Agreement" and use this as the basis for your negotiations. Be helpful and prompt so not to frustrate the process. Once both parties have signed the contract there are usually conditions that need to be satisfied. The process of due diligence is where the purchaser along with their accountant and lawyer examine the business in more detail, to verify all the information provided. Once satisfied the contract is declared unconditional and your business is sold.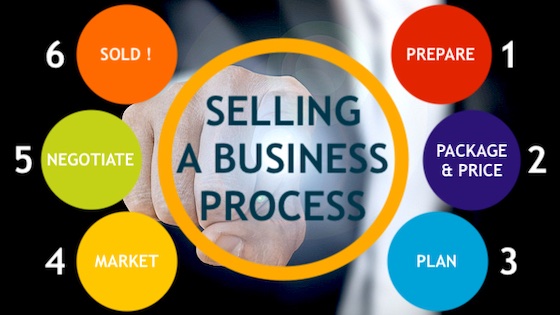 View our rates or more information on selling check out our articles on selling a business
So it's time to sell your business.
Q. How do I sell my small business?
Thousands of businesses change hands every year with varying levels of success. To get your sale and your best result, it pays to understand the process and options well. Ensure your business is attractive to business buyers. The more you prepared you are, the more successful the outcome is likely to be. Once you're happy your business is sale ready, you can list this yourself on sites like our nzbizbuysell, or place it with a business broker to manage this for you. Find out How to list a business for sale and sell
Q. How much do I sell a business for?
There are a number of factors, including finding that willing buyer who can see the value in your business. When valuing a business for sale the value of the business is largely influenced by profit. A person who buys a business is purchasing a future cashflow. The higher the anticipated cashflow, the higher the value of the business. The most useful measure of profit is known as EBPIDT – Earnings Before Proprietors Income (wages or drawings) Interest and Depreciation. (This is sometimes called the Sellers Discretionary Cashflow.) This determines the basic earning capability of the businesses before any other variables. Read more on the different ways to value a business in New Zealand
Q. What's the best way to sell a business?
There are a variety of options when selling a business. After all, you want the best possible return and outcome for your business to hopefully maximise the investment you have made over the years. Your options run from selling to a business partner or employees, a family member, maybe a competitor, or listing on the market to sell. The two main options here are sell privately or list through a business broker. If you are busy and lack the skills and knowledge to market and sell your business, then use a specialist business broker to help. Find out more about your options when selling a business
Ready to Sell your business?
Check out our listing options & how nzbizbuysell can help
Request more information
Request a no-obligation info pack on selling your business
How it works:
1. Prepare
Prepare your business for sale
2. Create
Create a plan and determine if you will use a broker or sell privately
3. List
List your business for sale on key sites like nzbizbuysell
4. Screen
Screen leads and use your team to secure your sale
If you have a question, just give us a call on 03 337 005 – we are happy to help.