The business sales process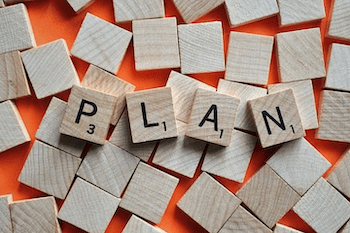 Selling a business takes time, energy and know-how
. Thousands of businesses change hands every year with varying levels of success. To get the sale you want and your best result, it pays to understand the
business sales process
well. The four main steps to maximising your returns when selling a business are; planning, marketing, negotiation and the business sale.
Planning
Planning is critical in the business sales process, it's about knowing who your likely buyer may be, what they will be looking for in a business, and how to best present and pitch your business for sale. Business buyers are primarily looking for cashflow, good systems, and a business with a future; so it's important to prepare your business for sale by reducing unnecessary expenses and increasing sales to improve cashflow. Formalise all your business systems and processes so that the business is less reliant on you, allowing the easy transfer of the know-how and goodwill with the sale.
Along with getting your business looking attractive, it pays to assemble a team of professionals to help. Your Accountant to prepare the financials, offer advice, and possibly help in valuing your business. A Lawyer to help with the contractual side, and if you have limited skills in the area of business sales you can to use a
Business Broker
to appraise,
value
and market your business.
Marketing
Finding the right business buyer can take time. Market your
business for sale
to target your best prospects; after all you want to attract as many potential buyers as possible. Make use of networks and popular business for sale websites, with possibly some print and database marketing. Any interested parties will need to be screened to determine if they have the sufficient funds, skills and commitment to buy and run the business. Only qualifying buyers should get to sign a confidentiality agreement and gain access to more detailed information about the business.
Negotiation
Once you have an interested and qualified buyer with an offer, you can begin negotiating. Determine what's important to you and work with your team to set any conditions for the sale. Only accept offers made in writing on a standard "Sale and Purchase Agreement" and use this as the basis for your negotiations. The agreement sets out the price, and the terms and conditions of the offer, and will usually be dependent on the purchaser completing due diligence to their satisfaction. Work with your team and the buyer to satisfy any concerns so you get the best deal and a satisfactory offer.
The Sale
Once both parties have signed the contract there are usually conditions that need to be satisfied. The process of due diligence is where the purchaser along with their accountant and lawyer examine the business in more detail, to verify all the information provided. This process normally takes between 10 and 20 working days to complete, depending on the availability of information and complexity of the business. Work with the buyer to help satisfy the conditions of the offer. Once satisfied the contract is declared unconditional by the purchaser's lawyer, and the business is sold.
By understanding the business sales process you will be better prepared to maximise your price and make the sale you want when it comes to selling your business. To better prepare your business for sale request our free
Business Sellers Checklist
, or see our
how to sell a business video
.
Click here to list your NZ Business for Sale
.
By Richard O'Brien - nzbizbuysell
Share this article: