Don't tell anyone, but I'm selling my business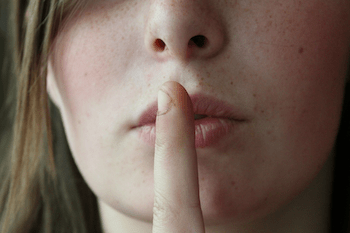 "Iconic Cafe now in liquidation" …another business has slipped off the rocks.
Another article reporting on the owners struggle and how no one wanted to buy it.
"There are two main issues here; one the cafe is no-longer in a "sale-ready" condition, and two; it was never marketed for sale. No one knew, and now it's all too-late!" says Richard O'Brien, Director of nzbizbuysell.
It's always easier to sell when your business is going well, and you have control over the process. Once you have decided to sell your business, plan it well. If one of your objectives is to get the best price, then you'll need to consider who the likely buyer may be, then have strategies to target this group. By managing the marketing process you can maximise your buyer exposure while maintaining confidentiality.

If you want to sell, and want a good price, then you'll need to tell all your potential buyers you have a business for sale! One or two poorly targeted ads will only expose your business to a small buyer pool, and you could be missing out on your best prospects and a sale.

Promoting your "business is for sale" with the wider market is important for getting your best result. After all, you cannot sell a secret.

Take care with your ad copy and process, as you may not wish to alert your employees, customers and suppliers yet that the business is up for sale. Key employees might jump ship, others might stop putting in the effort, your customers might search for other sources and suppliers might search for other customers. It is important to manage this process and the disclosure of information. Selling your business will be one of the most important things you'll do - you get a single chance to put a price tag on possibly years of effort - and once you sign the sales documents, it's over.
You may even see your company as an extension of yourself, and it may be hard to imagine life without it. On the other hand, your business may have been only marginally successful, and something you can't wait to get rid of - or, perhaps you entered into the business with the idea that it would be a short-term opportunity and that you'd sell out whenever you got a decent offer.
If you make an effort to understand the steps in selling, of who your likely buyer may be, then careful planning - with the help of a professional advisor, will get you well on the way towards negotiating a price and terms that are suitable to you.
Key points to consider when selling your business:
Buyers will be looking at cashflow, and to quantify the value in your business.


Choose experts (experienced professionals) to help you through the process, avoid any pitfalls - legal/ethical or financial.


Valuing your business - determine a realistic price considering your buyer, the market, and the condition of your business. This is generally a job for the experts.


Finding a buyer - Create a marketing plan and an Information Memorandum. (you may enlist a broker to help), to target your potential buyers. Don't just tell the guy next door! You need to manage the process, tell people, and promote your opportunity widely through all the main "business for sale" websites and any appropriate off-line channels - after all, you want the best prospects for a successful sale.


Structuring the deal - Identify options as to terms - be it what is being sold, vendor finance, training etc., paying attention to any tax implications. Your accountant and lawyer can help here.
Businesses can take some time to sell - influencing factors include price, type, ease of finance and market conditions. If you're under financial pressure, don't wait until it's too late.
Preparing a Business for Sale Information Memorandum.
An important tool that assists in promoting your business for sale is a sales information memorandum. This is essentially a business plan in reverse. It should present all the important information about your company, products, industry, and market in an easy-to-grasp format that presents your company in a positive light.
Start with an executive summary that briefly lays out your key selling points. The buyer will always want to know why you are selling, so have an explanation ready. Include sections that outline the facts about your company's history, structure and operations, market, products, historical and projected financial statements, the asking price and basic terms you are looking for, list your employees and any physical assets, together with any other information that explains who you are and why your business is such a strong opportunity. Keep in mind who your audience is and don't divulge any information that you wouldn't want your competitors to see.
In particular, if problems exist, don't try to cover them up. The buyer will find out eventually and will probably distrust everything you say after that. Instead, where problems exist, briefly state the problem and then present one or more possible solutions. For example, if your revenues have been falling off, but you think a new advertising campaign will drive up sales, make sure that the two ideas are linked in your memorandum.
If you would like to know more about how to build the value within your business so you can sell for more, and quicker, then visit nzbizbuysell.co.nz and check out our selling a business resources.
Share this article: