About nzbizbuysell
NZ Business for Sale specialists - connecting business buyers and sellers
Hi, I'm Richard O'Brien, in charge of operations. We sprung to life in January 2000 as an online advertising and resource platform for connecting New Zealand business buyers and sellers. "Our mission is to be the BEST MEDIUM for connecting serious NZ business buyers and sellers".
Technology has provided us with some great tools for sharing and managing information and opportunities. Our role is to harness this so we can be highly efficient, reducing costs and able to operate in a smarter and more sustainable manner which is easier on our planet.
Having a production engineering and marketing background, and having started, owned and co-owned two small businesses, I relish the challenge of continually developing and operating a leading listing platform. It has to be easy to use, intuitive and get results. Most importantly we have to add value to the process, otherwise there is no business.
Visibility, usability and performance are critical - for these reasons nzbizbuysell has become a very successful business platform. Our team and service is vital, this has led to the huge number of referrals we receive and the excellent feedback we get from clients.
From our very first paying customer in year one, nzbizbuysell has grown to around 2,500 listings online, with around 55,000 site visitors a month making it New Zealand's busiest specialist Businesses for Sale listing and resource website.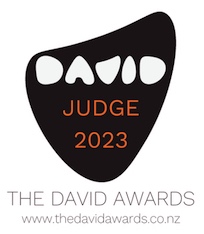 Supporters of The David Awards
At nzbizbuysell, we have an affinity for start-ups and the effort, tenacity and innovation required to turn an idea into a successful business. We actively support
The David Awards
- these acknowledge the small business heroes who contribute so much, but whom are seldom recognised for it. Check them out, you may be a David?
We look forward to helping.
If you have a question then please contact us. Or connect with me on LinkedIn


What we do.
We are NZ Business for Sale online advertising specialists
Selling a Business? then we provide you with the space and tools to spell out and promote the benefits of your business, allowing buyers to be better informed while getting you much greater exposure locally, nationally and internationally. If you're a Business Broker then contact us regarding settng up a Business Broker account.

List your Business for Sale


And if Buying a Business - nzbizbuysell allows you to target your search by price, location and business type, saving you time as you search through 2,500 odd listings online. It also provides comprehensive resources to help you get it right, check out our free bulletins to get what's new each fortnight or do a saved search to capture whats new that meets your criteria.

Search Businesses for Sale


At nzbiz we are a dedicated team specialising in the online advertising of New Zealand Businesses for Sale.


List your NZ Business for sale, or check out our Australian Business for Sale listings...
Creating a better connection - Connecting business buyers with business sellers