Who will buy your business?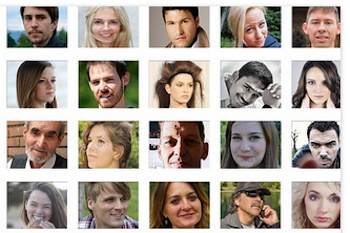 There are many reasons people buy a business
. When considering selling your business it pays to spend some time identifying who is likely to buy your business - put yourself in their shoes and find out exactly what they will be looking for.
There are many types of prospective business buyers when it comes to who will buy your business, they can be looking for an
investment
, a
change of lifestyle
,
new immigrants
into the country and those that have
been made redundant
or find themselves out of a job in middle age.
All have their own reasons for wanting to
purchase a business
, and many have already identified the type of business they want to purchase and the price they are willing to pay. Consider the type of buyers your business is most likely to appeal to, what they will be looking for and how much they are willing to spend to buy a business like yours. An important question to ask yourself is are you meeting the market? After all, your business is only worth what someone is willing to pay for it, so it makes sense to marry up the business with your most likely buyers. These are the people that are searching for the type of business you are selling and who will need to recognise the value attached to it.
So who will buy your business?
The best way to target the prospective buyer and maximise your sale prospects is to
define your buyer and their needs and ensure your marketing plan has the right mix to reach this group
, thereby ensuring the best value for your marketing dollar. This might entail engaging professionals, making it easier for you to continue managing your business throughout the marketing and sale process. Ensure you formulate a marketing strategy around exposing your business to specific buyer groups and make an effort to understand the steps in selling - you are then well on the way towards negotiating a price and terms that are suitable to you.
Businesses can take some time to sell
- influencing factors include price, type of business, ease of finance and current market conditions. The process needs to be managed efficiently, exposing the opportunity widely through key internet sites such as nzbizbuysell, direct contact and online networks.
Why would someone buy my business?
1. It looks attractive and matches their skills, interests and needs
2. Has a good history, proven products and services
3. It has good cashflow, systems and processes
4. The goodwill can be easily passed to the incoming owner
5. There are no unpleasent suprises instore
6. It has a bright future
How do I sell my business?
Firstly prepare your business for sale and ensure it is attractive to any buyer, that the cashflow is good and your systems and processes are well documented. Make sure you have all the information available and have a plan in place for selling your business. Remember it's difficult to sell a secret!
Read more on
selling a business
or list your
NZ Business for Sale
now.
Check out the 12 Questions to ask a Business Broker.
Share this article: