12 questions to ask a business broker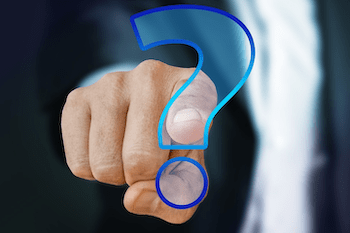 You have made the decision to sell your business.
Generally, using a business broker is a good idea - especially if you have limited time to work with potential buyers, are not easily contactable or lack the necessary knowledge and skills to effectively market and sell your business. Alternatively, you may choose to market your business for sale yourself – whatever you decide, it is always good to discuss the options with those who make it their full-time job.
To help you cover the bases we have formulated the following questions on what to ask a business broker when selling a business. Print these off and chat to two or three business brokers before you decide.

Print / Download this as a PDF


1. What experience do you have selling this type of business?

2. How much do you think I should market my business for sale for?

3. Are you affiliated to any networks, associations or trade groups?

4. How will you go about marketing my business and what is the plan?

5. How many active buyers in your database, and how useful is this?

6. To what extent and what print media do you propose using and how?

7. Which mainstream internet sites will my business be listed on?

8. Can you tell me about some of your recent sales, and provide references?

9. How and how often will you report on the interest and activity?

10. How will you screen, introduce and show potential buyers my business?

11. Tell me about your company, and what it offers that will help me sell?

12. Can I have a copy of your listing contract and fee structure?

It's a good idea to visit several reputable business brokers to gain a complete picture of services available, and to find out who you would like to work with. Ask questions, quantify the value they will add, and determine how successful they are likely to be in finding the best buyer at the best price for your business.

Broker fees will vary, depending on the sale price of the business. The contract should cover the fees, length of time they will be representing you, and how they are going to advertise and market your business for sale. If in doubt, seek independent or legal advice prior to engaging the services of a business broker.

Check out our business brokers directory and see whose actively using the internet to market their client's businesses for sale, or find out more on Selling your Business.

Richard O'Brien - nzbizbuysell

Share this article:


At nzbiz we are interested in talking to professional, experienced Business Brokers that are good operators and offer a high level of customer service and satisfaction. If you know of anyone you think should be in our Business Broker directory, then please drop us an email with their details and why you think they should be included.
Many thanks richard@nzbizbuysell.co.nz.
"nzbizbuysell - New Zealand's leading business for sale website"