Why use a business broker to market your business for sale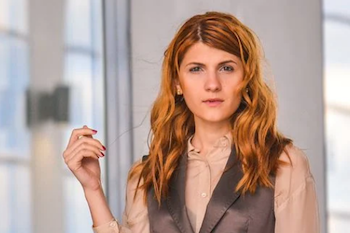 You have made the decision to sell your business - now how do you go about it?
Generally, using a business broker is a good idea - especially if you have limited time to work with potential buyers, are not easily contactable or lack the necessary knowledge and skills to effectively market your business for sale.
A
competent business broker
will be experienced in the market, will deploy multi faceted marking initiatives to reach potential buyers, will help compile sales documents, manage confidentiality issues, assist in setting a realistic price, and will help handle and negotiate the technical aspects of the sale without being attached to your business.
It is a good idea to visit several reputable business brokers
(See our Business Broker directory)
to gain a complete picture of services available. Some business brokers specialise in particular areas and may even have a list of prospective buyers who are just waiting for the right business to become available.
Choosing a Business Broker
Use a business broker that has
a current and qualified database, who understands the market, and knows how to reach the potential buyers of your business. Don't be afraid to ask questions, for example how many prospective buyers are on their database, how much and where will they allocate on marketing your business, which newspapers and internet sites they will use. As with any professional, it is a good idea to ask the broker about recent sales and for the names of satisfied clients you can contact.
An experienced business broker can provide you with an appraisal on the value of your business using transaction data and valuation methodologies. Remember it is the job of the business broker to expose the
business opportunity
to the buyers who are likely to pay the highest and best price and to successfully manage the sale process.
Business brokers
will often spread their marketing mix to include several mediums, for example newspaper advertising, specialist publications and internet websites like
nzbizbuysell.co.nz
which can expose your business to a huge database of buyers.
If confidentiality is an issue when selling your business, then any marketing can be tailored to exclude any specific identifying information of your business - by providing a general description only. Your broker will then screen potential buyers and guide the sale through to a satisfactory conclusion for all parties.
The broker's fee is usually paid when the business is sold. Generally fees vary depending on the sale price of the business, but as a rule of thumb the larger your business, the more room for negotiating a fee structure. If you intend to market the business yourself while also engaging the services of Business Broker, then discuss this with your Broker and include an agreed and appropriate clause covering any fees due should you find a buyer independently of your broker. Ensure the broker will only disclose information to qualified buyers who have signed a confidentiality agreement, and that it limits the right of use of such information.
If in doubt, seek independent or legal advice prior to engaging the services of a broker.
If you're looking for a business broker then check out our links to
Business Brokers NZ Directory
and see whose actively using the internet to market their client's businesses for sale. Here are some quick links to
Auckland Business Brokers
,
Wellington Business Brokers
and
Christchurch Business Brokers
.
The 12 questions to ask a Business Broker
Or check out our Business for Sale rates.
By Richard O'Brien - nzbizbuysell
Request a Business Seller Info Pack
Share this article: