How to list a business for sale and sell
It's not always possible, but it's a good idea to start thinking about the day you list your Business for Sale long before the day arrives
.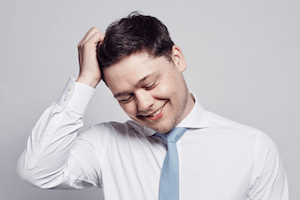 Being Business Sale Ready well before you go to market will ensure you are in your best position to sell and maximize the value of your business. The more you prepared you are, the more successful the outcome is likely to be:
Ensure your business is attractive to business buyers
Does it have a good history of profitability, a large and loyal customer base, a competitive advantage (long-term contracts, intellectual property rights, exclusive distributorships)? Does it have a skilled work force, a desirable location and opportunities for future growth?
Are You Ready to Sell?
Are you are ready to part with your business, both financially and emotionally? Consider what will you do with your time, for income and for personal contacts once you have sold and moved on. Many business owners suffer a loss of purpose after handing over their business to the new owner.
Decide if you will use a Business Broker
It's a good idea to visit several reputable Business Brokers to find your best match. Select a broker that has a current and qualified database, who understands the market and your industry, and knows how to reach the potential buyers of your business. Ask how many prospective buyers are on their database, how much and where will they allocate their marketing budget for your business, and which internet sites they will use. As with any professional, check out their history and reputation. It is also good idea to ask the broker about recent sales and for the names of satisfied clients you can contact.
Now to plan the sale process:
1. Profile your buyer and their needs in your marketing/sales plan. What will they be most interested in, what do they read and where will you find them? Then determine how to best market your business for sale so you reach this group.
2. Value your business. While every seller wants the maximum price, setting an asking price that is too high signals to buyers that you may not be serious about selling. There are a number of methods used by Business Brokers and Valuers to value a business so it's best left to a professional to determine a marketing range.
3. Prepare and Package Your Business for Sale. Put your best foot forward. Get your books in order and ensure your business looks sharp, desirable and well poised for the future. Check your cashflow and build sales while minimizing any unnecessary expenses. Make sure your systems and processes are working well and fully documented for ease of transfer, along with any agencies, leases, licenses, patents and contracts.
4. Create a Plan. In today's market you will require a multi-pronged approach in order to draw out your best prospects. Your plan needs to determine how best to create interest and attract genuine buyers. It should also include an advertising schedule, identifying the timing and types of advertising mediums to be used to best expose your business.
5. Develop an Information Memorandum. This document encapsulates your business, setting out its main features, benefits and financials in a summary form. Memorandums are both persuasive and informative, and incorporate the buyer's needs to assist in capturing their interest. This is an important sales document, you're not just telling the guy next door! You need to manage the process and get this to the right people.
6. Target your Advertising. Two or three misplaced ads in poorly targeted or low traffic mediums won't cut it. Free or poorly rated mixed message mediums, or using representatives with little credibility are more likely to waste your time and money and attract the wrong people. Invest well, as businesses can take time to sell - influencing factors include price, type, ease of finance, market conditions and your marketing efforts. Spend time ensuring your ad copy is sharp, then target your advertising using proven mediums and tools run by reputable operators. Promote your opportunity wisely and widely through the internet, and in some cases print and direct mail to your potential buyers - after all, you want your best prospects and a sale.
7. Listing on websites. Whether you sell privately or use a Business Broker, there are a number of websites that list businesses for sale; this is the new form of classifieds that connects business buyers with sellers. These websites act as a marketplace where potential buyers can search, review, watch and contact sellers or Brokers if they are interested in buying a business. Some offer just a few listings, others a huge range of opportunities, along with directories and resources to assist and educate business buyer and sellers with the process.
As a Seller it pays to list with a website that:
• Attracts genuine Buyers not just Browsers.
• Is well established and well recognized.
• Offers value and exposure to a wide and interested audience.
• Specialises in just business listings and attracts quality traffic.
• Is easy to use and has comprehensive tools and information to help.
Selling your business is one of the most important things you'll do; this is your chance to capitalize on possibly years of effort. With some careful planning and a little help from professionals, you will be well on the way towards striking a deal that's right for you.
Request our free Business Sellers Checklist.
Click here to list your NZ Business for Sale.
By Richard O'Brien - nzbizbuysell
Share this article: