Finding a Business Broker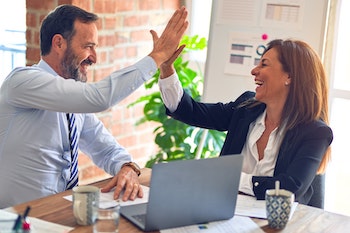 Business Brokers can make all the difference in obtaining a quick sale and getting your best possible price. Conversely, if you are looking to buy a business, then it is best to be working with someone who you trust and can offer good business advice and business opportunities that are right for you.
The following downloadable questions will help you find a competent Business Broker to work with. Download these before you list your Business for Sale.
12 Questions to ask a Business Broker
Popular Business Brokers by Search:
Business Brokers Auckland | Business Brokers Wellington | Business Brokers Christchurch
There is a wide variety of options available when it comes to selling your business.
If you have chosen to use a business broker, then read on…
How to Find a Competent Business Broker:
Choosing a good business broker to sell your business is a bit like choosing a dentist. As with any profession or trade, all service providers are not created equal and it is important to choose with care.
Business Brokers provide a matching service that brings business buyers and sellers together. A good broker can help you achieve the sale of your business for the best possible price. They will help you prepare your business for sale and importantly, will actively market your business to a large pool of potential business buyers.
A recommendation is a good place to start. Chat with other business owners, accountants or people in "the know". A referral from a trusted source is a great place to start.


Use the Real Estate Institute of New Zealand accredited business brokers. They have taken the time to gain a business broking qualification, as well as having at least two years' experience in assessing, marketing and selling businesses.


Understand the process of selling a business via a broker, and identify what they offer in the way of preparation and support. What assistance is there with packaging, listing, and exiting your business? How do they help you prepare your business for sale in a way that maximises your sale price? Ideally, your broker will help you identify any hurdles, and point out any opportunities for adding value to your business prior to listing. Ask about their process of screening enquiries, and keeping your sale confidential. What are the fees and how are these structured? What happens if the broker is unavailable?


Take the time to discover what tools are in their marketing arsenal. This will help you determine just how engaged they are in effectively selling businesses. Every business needs a slightly different approach to its marketing strategy, so it is important to have a broker who understands your business and uses a multi-pronged approach to marketing. Ask for details about which mediums and type of ads will be used, and how the campaign will be conducted. What is the marketing budget, and where is it to be spent? Which websites will be used? What offline tools, material and databases will they deploy to help tease out potential business buyers for your business?


A competent business broker will be up with the game. They will be well versed in doing business valuations, and will have a full complement of online marketing tools with which to effectively promote your business. Ensure your broker lists on all the key NZ "business for sale" websites. This will ensure maximum reach. It is important that your broker is up to date with the market and is using all the key communication tools. A good broker will have strong networks to complement their existing pool of buyers. Some business brokers specialise in particular industries, so identify several who are a good fit, before narrowing it down to the best broker for you.


Ensure your broker is experienced - do your due diligence. Do they understand your industry and type of business? Does their proposed marketing strategy reflect this? Ask about their previous experience and their results with similar listings. What will they do to ensure your business gets maximum exposure to potential buyers?


Look for a broker who has a suitable background, who can confidently value and sell your business, and who is willing to sit down and work with you. They need to show you how they work, and how the market works. Do they sell businesses like yours? Ask for references and ask if they have ever had any complaints lodged against them. Be wary of overpricing your business. The key to a successful sale is a fair price, and the value of your business being expertly promoted.


Interview more than one broker (check out our NZ directory of Business Brokers). This will help you gain a complete picture of the brokerage services available around New Zealand. It's important you find someone who has the right skills and strategy to get you your best sale, and that you would like to work with.


Looking to sell your business?
Download the 12 Questions to ask a Business Broker before you list your Business for Sale.
At nzbizbuysell we are interested in talking to professional, experienced Business Brokers that offer a high level of customer service and satisfaction. If you know of anyone you think should be in our Business Broker directory, then please drop us an email with their details. Many thanks richard@nzbizbuysell.co.nz
By Richard O'Brien - nzbizbuysell
"nzbizbuysell - NZ's leading site for listing and finding a business for sale in New Zealand."