Marlborough Business Brokers NZ Directory
Looking for a Marlborough based Business Broker that covers Blenheim or the wider area? Then search our list of registered Business Broker professionals.

Selling a business is a process that takes time, skill and know-how, so if you are selling your business, using a business broker is often a good idea - especially if you have limited time to work with potential buyers, are not easily contactable or lack the necessary knowledge and skills to effectively market your business for sale.

Choosing a suitable Business Broker in Blenheim or wider Marlborough that has the necessary skills can make all the difference in obtaining your best price and a quick sale when selling your business. Find out more about our NZ Business Brokers or contact a Marlborough based Business Broker from below.
Marlborough Business Brokers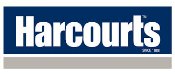 Choosing a Blenheim Business Broker
Choose a competent business broker. Talk to several reputable business brokers to gain a complete picture of their services, their marketing program, what they specialise in, and how they can help you.

A competent business broker will understand the market, will deploy multi-faceted marketing initiatives, help compile sales material, manage confidentiality, assist in setting a realistic price, and will help negotiate the technical aspects of the business sale without being attached to your business.

Download the 12 Questions to ask a Business Broker before you contact one of the above Business Brokers

Know a great broker? We are interested in talking to professional and experienced Business Brokers that offer a high level of customer service and satisfaction when listing businesses for sale. If you know of anyone you think should be in our Business Broker directory, then please email us their details. More Business Brokers
Check out the complete list of our Business Brokers or select a region from below:


South Island