Top tips when buying a business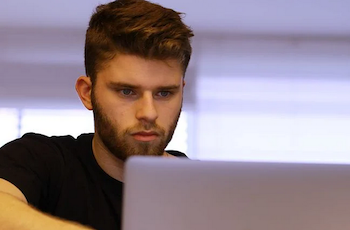 Owning a business can be a great way of making a living while enjoying the benefits of being your own boss and owning a business. There is a huge range of business opportunities out there, from small home-based businesses to large plant or asset-based operations worth millions.
Key to being successful in any business is ensuring that it's something you feel passionate about. It is also important to ensure you have the necessary skills to add value to the business and to make sure it has a future that will allow you to enjoy the lifestyle you want.
Maybe it is time for a change - time to be your own boss and to enjoy the status, freedom and rewards that come from owning and managing a small empire. It could be that you have received a redundancy payment. Instead of looking for a new job, this could be an opportunity to buy a business that provides an income while you gradually build it up as a saleable asset. If the job market is particularly tight, a small business can be a great option that pays you an income and gives you the flexibility of being self-employed. In this way, buying something small and low-risk allows you to "buy a job" that you can on-sell at some later date.
Buying and owning an existing business can be highly rewarding and a great option:
Firstly, you get a proven business model - when you are buying an existing business there is less risk. It will generally have: Established business systems and processes; a customer base; established products and services; trained staff; and an existing reputation and market position.
There is also the history and cashflow. From day one you will be generating an income – with a new start-up however it may take some time before the cash starts to flow. Being able to demonstrate a proven track record and good cashflow will make it a lot easier to secure suitable finance when buying your business.
Every business has its risks and benefits, so it is essential to do your homework and due diligence properly.
Ten key things to consider before buying a business:
Are you suited to business ownership?
Not everyone is cut out for business ownership. You need to be good at taking the initiative and recognising when things need to be done. Good health, enthusiasm and people skills are also important, while being good with money, well-organised and decisive will help you thrive. Do you have these key business owner traits?
Find a business that fits.
Find a business that interests you and that you feel that you could run. You want it to be a business you would be pleased to say you own – and ideally something you are passionate about. Search and delve into a number of business for sale opportunities so you get to understand what is on offer. Know your skills, strengths and weaknesses.
Know exactly what is for sale.
Ensure you get a detailed list of exactly what is included in the sale price. Don't assume anything. And ensure this is written down in the sale and purchase agreement. Check if the price includes all physical assets such as plant and equipment, stock, premises and vehicles, and intangible assets like: lists; licences; recipes and IP (the goodwill component).
Research the market.
Is there a sound market now and tomorrow for the product or services this business provides? Research as much as you can about industry dynamics, key drivers, customer demand, local and international trends and technological developments.


Who the competition is.
Who are your competitors? What are their prices and what are their strengths and weaknesses. Are they a threat, and how is this business positioned to operate in light of imports, new technologies, regulations and currency fluctuations? What will your point of difference be?


Who the customers are.
What is the customer mix, are they loyal to this business, or are they are friends or relatives of the current owner? Are there opportunities to expand or grow the business through new sales channels or targeting a different market?


Understand the business.
Why is the business for sale? How profitable is the business now, and over the last three years? What are the trends? Have your accountant check the accounts to confirm this. Confirm that all leases, contracts, employment matters and/or intellectual property are legally sound? Your lawyer will assist here. If possible talk to suppliers, customers, or contractors about their dealings with the business? Have there been any major issues with the business? Review all business systems - are they efficient and well-designed or will they be expensive to fix? The plant - is it old, or poorly maintained? Do the staff have the right skills, attitudes and values? Is the stock current or not?


Is the price fair and reasonable?
Break the price down. Is all plant and equipment required in good order and listed? Is the stock accounted for and valued appropriately. Is the goodwill appropriate to the strength and earnings of the business – the goodwill represents the 'potential future earnings' that the business is likely to produce. There are a number of things that can have an impact on this, such as the ability to retain key staff; goodwill being with the owner and not the business; competition; and shifts in the market.


A restraint of trade clause.
The goodwill component of any business can be vulnerable, so a restraint of trade clause may be required in the sale and purchase agreement. A restraint of trade clause can prevent the previous owner selling you their business and then setting up in competition.


Use professionals to help.
Engage the experts before you make your offer. Consider what legal structure you will use to operate the business; figure out how you will fund and service the borrowing of the business, and consider what other expertise you need to make this work. Once you have agreed on a price and terms, you will also need to conduct due diligence to verify that what is on offer stacks up. Again, your accountant and lawyer can help here.
Doing your homework, consulting with professionals and getting the due diligence process right can help ensure you buy the right business at the right price. It will also help provide you with essential information for your business planning, and will help set you up for success.

Owning a business can be very rewarding. Apart from the potential to amass wealth, you decide when and how you work, and who you work with. While there are risks associated with owning and running any business, owning your own business can provide you with a great lifestyle and a huge amount of personal satisfaction.

These points are intended to act as prompts - they provide an overview only. When purchasing a business always seek professional advice.

Check out the 10 things to know before you buy a business.

Share this article: