Searching for the right business to buy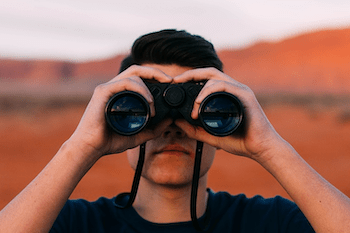 So you want to be your own boss but you're not sure where to start. Perhaps you have an idea or are still looking, waiting for that ideal business opportunity to present itself. Finding the right business to buy is easy when you know how.
Owning and operating a business takes up a significant chunk of your time, so when searching for a business, perhaps the single most important factor to consider is that it must be something that you will enjoy. Secondly, if you have specific skills then immediately you are adding value to the business - although some skills can be learnt on the job or imported.
In finding the right business to buy contact key business brokers who operate in your area of interest. Regularly check what's on offer in newspapers and through internet sites like
nzbizbuysell
. If you are seeking something specific, then get to know the appropriate associations and let them know you are interested in buying a business. Look to advertise for what you want - ask your accountant or anyone else who may have contact with potential business sellers. Be patient - the path to identifying the right business can take time.
Business brokers are often used in selling business; they will be happy to discuss your needs as a buyer and will generally have several businesses on their books for sale at any one time. Some specialise in particular areas and will be able to offer industry advice and opportunities. Remember that the broker works for the seller, and that the better the sale price, the better their commission. Visit several brokers to gain a complete picture on whats on offer in your area of interest. No one broker will hold all the options, develop a network with key operators that can help you and make sure you brief them well on what you are looking for.
Check the Internet
Go online and search key New Zealand business for sale sites. These often provide useful information and resources along with descriptive ads of what's on offer; generally you can specify the type of business, location and price range. If you cannot find what you are looking for, then maybe you can place a free ad under a Businesses Wanted section. You could also check out any Business Broker Directory and call one of the listed brokers and ask them if they have any other listings.
Print Media
Searching the classified section of your local newspapers and trade publications can also help in finding the right business to buy. Often the businesses advertised don't go into much detail and you will need to get busy on the phone to filter out those that aren't suitable. Be prepared and have a list of key questions ready (see our 10 questions to ask before you buy a business). Find out exactly what they are selling, what the market is, the opportunity, why they are selling and the asking price.
By Richard O'Brien - nzbizbuysell
For more information on finding the right business to buy visit:
NZ Businesses for Sale and subscribe to our free buyer bulletins and newsletters.
Share this article: