Finding the right franchise for sale opportunity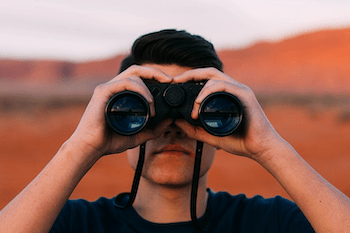 Buying a franchise is a very attractive way to get into business; providing a measure of security that starting or buying a business can't offer. However, the decision to buy a franchise needs to be approached carefully. There are thousands of different franchises for sale, and there is likely to be many in the field you are interested in, so it's important to check out and compare all the options thoroughly. Take expert advice from an early stage; involve your accountant, lawyer and banker in the process of helping you select the right franchise to buy. In the end, finding the right franchise for sale comes down to you; your budget, interests, values and skills.

Perhaps the most important factor in choosing a franchise is that you truly enjoy the products or services the franchise provides. Successful franchises, like any business, require enthusiasm, energy and hard work - becoming great at what you do will be easier and quicker if you enjoy and are genuinely interested in what you are doing. Some franchises operate seven days a week and involve long hours, others may require physical or outdoor work, or the need to work with people, so ensure it fits with your personal goals and values, and is a business you will enjoy operating for a number of years.

Most franchises operate under a specific set of rules and it is important that you fully understand and are comfortable with these before signing a Franchise Agreement. Self employment is a challenge, often requiring the owner to be a jack of all trades. While the majority of skills required in the business should match your own capabilities, you can also expect a steep learning curve. Find out exactly what is being offered, what support and training is provided, what all the costs are, as well as what happens when you wish to exit or if you were to underperform.

It is also important to consider the people you will be dealing with; both customers and staff. The success of many businesses is built on strong relationships, so if you are unable or not interested in working with the franchisor, managing staff or meeting and exceeding the expectations of the customers the franchise will attract, you may wish to look at different options.

Finding the right franchise
With so many different franchises available you will need to check out and investigate numerous franchise for sale opportunities. Before you make your decision carefully review the business and the agreement, and enlist advisors to do the same. Determine how successful this franchise system is and that it will work for you. Information on franchise sales and systems is easy to find these days, so make sure you look for it and satisfy all your concerns before putting your money into a franchise.
By Richard O'Brien - nzbizbuysell
Subscribe to our latest franchise for sale listings
Share this article: