Why now is good for buying a business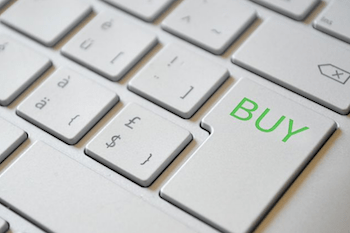 There's no hiding from the current hard times; the media is awash with headlines of hard luck stories, however it's not all bad. Now might, in fact, be the very best time there is for buying a business. Why?
Not all businesses are struggling; many are doing fine and some much better than fine.
Owning a business can be an excellent and secure form of employment, but on your own terms. You are the director of everything - from what your day involves through to the company culture.
No nasty surprises! The company financials should already be reflecting the impact on the business of the current tough conditions, and there is strength in knowing, or being able to predict, where the business' bottom line may be. You should also be able to tell what impact is being felt by the industry in which the business sits. You may be pleasantly surprised as to how well some business sectors are doing.
There may well be an increase in the number of
businesses for sale
, which provides more choice for buyers. It would be wrong however, to assume most businesses are up for sale because they are struggling. Many of the reasons business owners have for putting their business on the market; poor health, family commitments, ready for a change, hold true, no matter what is happening in the economy. The timing is merely coincidental. If you see yourself as the entrepreneurial type of business owner, then new ideas and fresh energy may be all that's needed to give your chosen business the base it needs to grow. A recent US publication stated that a study of 700 companies revealed that more than 20% of companies that were in the bottom quartile of their industries jumped to the top quartile during recession. 70% who achieved this increase in position retained their position once the economy recovered. These companies were challenged, which inspired ideas and innovations, rewarding their entrepreneurial spirit and efforts with high performing business platforms.
When buying a business, your ideas may well include expansion and the need for extra employees. Job losses aren't the best piece of news for some, but for employers they represent a definite loosening of the recently tight labour market. By realigning your business efforts to focus on key activities and what works, trimming unnecessary costs and identifying more cost effective ways to operate, you will build a stronger business that will grow and thrive under better conditions.
Tighter times also usually open opportunities for better deals on leases, better buying of commercial property, equipment, and supplies; leaving you, the owner, with more and better choices. Slower business conditions also give new business owners the time to learn the ropes of a business that has continued to operate successfully in a tougher market. It allows you to improve systems and develop your long term strategies for success.
While the current credit crisis means getting finance for a start up business is harder, buying an existing business with a solid trading history is still a good bet, for both the bank and the purchaser. Look around, do the homework and determine what's needed to make this particular sector work, then take the plunge – there are many opportunities out there for buying well and gaining an excellent return on your investment, with a lifestyle to suit.
By Richard O'Brien - nzbizbuysell
For more information search our 2,500 + NZ Business for Sale Opportunities.
Share this article: