Business visas - buying a New Zealand business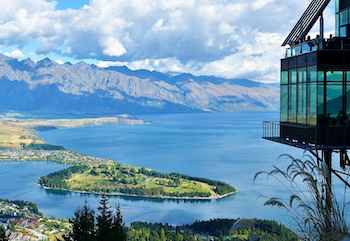 New Zealand has been ranked as the number two country for ease of doing business, second only to Singapore (2008 World Bank survey)
. If you're looking to buy or invest in a New Zealand business then you will need to check out how best to obtain your New Zealand Business Visa to commence the journey.
New Zealand has always been a popular migrant destination; it's safe, has a law-abiding reputation, a stable government, good education, clean green image and is a great place to raise a family. It is consistently rated as one of the best economies in the world for starting a business.
Owning and operating a business however, often takes up a significant amount of your time, money and energy. So when buying a New Zealand business, find out about business visas and look for something that you will enjoy doing and have specific skills to add value to the business. Do your homework - find out all you can about business visa residency conditions, the business culture, and running a business in New Zealand.
Before considering applying for a Business Visa, Emigrating to NZ and Buying a New Zealand Business there are a number of things consider:
Are you ready to own a business?
Create a profile of the key things you enjoy doing and your strengths - your ideal business will contain many of these. Also list the things you don't enjoy doing and any weakness. When you are looking at opportunities, you will be asking yourself; is this something I'm interested in? Have I the appropriate skills, knowledge, and ability? If not, are these available within or outside the business? Determine how much you are prepared to risk, the hours you will work, and its impact on your lifestyle. Take into account your cashflow requirements. Write these down, they will help you stay focused in searching through the many possibilities.

Why buy an existing business?
Statistically a large number of start-up businesses fail. Sometimes it's best to let the hardened entrepreneurs take the risk, develop the business, and find out what works and what doesn't.

In buying an existing business you're getting;
1. An existing customer base which means cashflow from day one.
2. Products and/or services that have been developed, trialed and proven.
3. Experienced and skilled staff who understand the business and it's customers.
4. Operating Systems that keep the customers coming and the cash flowing.
5. History where you are able to see the financial records, it's cash flow, sales and expenses.

It pays to look at a number of NZ Business for Sale opportunities, so you get a feel for the market and know what to expect from having done your homework.

How much will I need?
Your Business Budget will be determined by your ability to manage the monthly cashflow of the business, your cash reserves, the equity you may borrow against, and potentially the bank or vendor finance. Exercise care in not taking on too much debt, and ensure you allow for working capital and some cash reserves. Don't spend the lot just to struggle to keep things afloat, then risk losing it all. Exercise common sense, spending less will reduce your risk. Develop a budget for buying a business that best suits your needs.

When purchasing any business always seek professional advice. For help with Business Visas contact a NZ Emigration Consultant, or check out www.nzbizbuysell.co.nz to view some NZ Business for Sale opportunities.

Want the very latest Business for Sale listing then subscribe to our...
fortnightly eBulletins for the latest New Zealand Business Opportunities
By Richard O'Brien - nzbizbuysell
Share this article: