Researching franchise opportunities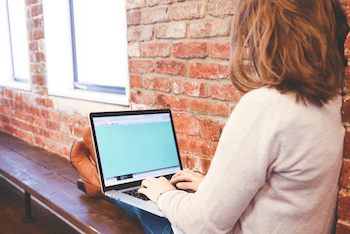 So you want to buy a franchise, but are not sure where to start?
There are a multitude of franchise opportunities that look interesting and have potential.
The
right franchise opportunity
is one that matches your expectations, interests, skills, and your lifestyle commitments. Find one that suits your needs and is relevant for your goals.
It's important to evaluate more than one franchise for sale opportunity in the industry you are considering, by making contact with the franchisor and comparing a number of systems. Only you can decide whether the franchise opportunity is right for you. Choose one that meets your criteria.
Here is a quick guide to help you research the franchise opportunities you are looking at.
Researching the franchise opportunities online:
Doing the due diligence on a franchise system is more a matter of knowing where to look and what you should be looking for.

1. Search franchise listings - once you have identified a franchise opportunity, potentially from searching for franchises for sale online, then you need to find out some more about the business and what is being offered. Contact the Broker or Seller and ask for more information about what's being sold.

2. Research the franchise opportunity - there is a wealth of information out there, especially online. Take care however as it isn't always possible to judge just how accurate it is.

• First the company's website. This material is usually written by the company; and in some cases set-up for selling franchise systems. It's the quickest way to get your head around and explore a franchise system you're interested in. It is the first point of contact between the prospective franchisee and the franchisor when researching franchise opportunities and therefore it should be perceived as a window into the company's products, business model and team philosophy.

• Industry and News websites. These can offer a mix of independent and company posted articles and material about what is happening with them in their market. Some sites will offer just general information, others have statutory requirements and information (eg. company records, legal decisions) concerning the franchise or its principals. Statutory information can take time to find.

• Check out blogs – find out what others say. Google the company and it's principles to check out the feedback in reviews and on blogs. Disgruntled clients, franchisees and ex-franchisees will often vent their frustrations online.

Talk to existing Franchisees
Find out who you should be talking to, people who are involved in or with the franchise. Ask the franchisor to speak to some customers, and most importantly to talk to some existing franchisees. Some of the best information will come from people who are currently running a franchise. Find out how successful it is, any problems or shortcomings, and get to understand what you need to do to be successful in this business, along with all the different facets of the business' operation.

Research the Franchisor
A good relationship with the franchisor is very important. Is this someone you can relate to? Have they a good reputation in the industry and with other franchise operators? Any concerns or questions you have, take them up with the franchisor. There are two sides to every issue. Be honest with yourself and the franchisor about what you can do, what you can afford and what you want to achieve. If it doesn't feel right for you then maybe it isn't.

Ask the Professionals
Often your professional advisors can be a great source of information and offer additional advice when you are considering entering into a franchise agreement. If possible choose a lawyer, accountant and banker that have experience with franchises as they will understand some of the pit-falls and issues to avoid. They will know what to look for, and you will benefit from their experience, history and contacts.

Buying into a franchise can be a great investment but it is necessary to do your homework and due diligence before committing to a business that will impact on your life. Explore as many sources of information as possible to test the claims of the franchisor so you don't get caught short.

By Richard O'Brien - nzbizbuysell

View our franchise for sale opportunities on nzfranchises
Share this article: