How to spring clean your business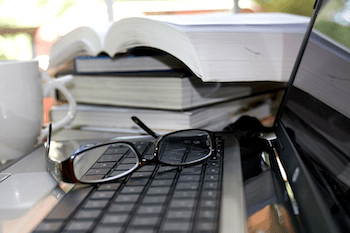 Does your business need a spring clean?
Whether it's overflowing filing cabinets or a build-up of dust behind them, every business could benefit from a thorough spring clean, preferably once a year. Tidying up, decluttering and taking stock of what's working and what's not will refresh your business and help it to grow and thrive.
Here are our five Ps for spring cleaning your business:
Paper:
By paper, we mean files, folders, correspondence, invoices, and all the other stuff your printer spits out – otherwise known as paper pollution. Tax records you need to keep for seven years, but be ruthless with everything else. In this age of technology almost everything is available electronically... somewhere.
PC:
This refers to all the stuff on your computer – your electronic mail (email) and files. Hopefully you already archive your email but remember you don't have to keep the archives forever. If you don't archive, now is a good time to start. Staying on top of your email actually increases your efficiency overall so it's worth spending some time on it. Next, look critically at your electronic filing system. Is it intuitive, can you find what you are looking for quickly and easily? If not, you may need to rethink your filing structure. Have a clean up while you are at it - get rid of drafts, multiple versions and outdated documents.
Presence:
This is your online presence (your website, social media, even your email signature) and your physical presence (your office, branding, advertising, right down to your business cards). Having out-of-date or incomplete information on your website is tantamount to putting a closed sign on a shop door. Make your website a priority; it is your digital customer service rep. Have a look at your social media and generate come reports. Are your followers growing? Are they engaging? If you don't have a social media strategy, put it on your to-do list. In terms of your brand, we are not suggesting you rebrand every year, just that you check in to see if it is still working for you. You may not need to change a thing, but if you do, maybe a refresh will do the trick.
Planning:
Dust off your business plan - it should be a living document, not buried on your computer somewhere gathering electronic dust. Read it, review it and update it. Then, mostly importantly, share it. It should contain the vision, purpose, current situation and objectives for your business.
Polish and preen:
Okay that's two Ps but neither is exactly the word we were after. What we really mean is get out the duster, empty the cupboards and actually clean your office. When was the last time anyone mopped behind the fridge? Remove the clutter, rid the cupboards of old marketing material and the things that will never be used again. With a clear space and mind you can now focus on today and tomorrow!
And if you want to take this to the next level, why not have your business sale ready for that day you decide to sell.

Share this article: