Financing a franchise, what the bank wants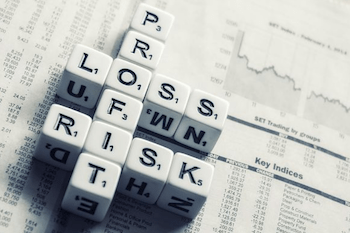 Entering a franchise nearly always involves an entry fee, other set-up costs as well as ongoing fees and royalties. These can vary widely depending on the individual business, the type of franchise and other factors such as location, size, rent and goodwill.
While many prospective franchisees have equity available in the form of a home or other savings, they often need to obtain finance and working capital.
Most banks, depending on their lending criteria, may be prepared to loan up to 80% of the value of your home and because franchise businesses tend to have high success rates and are often considered a lower risk, they sometimes attract more favourable loan rates. That doesn't mean though that simply having a franchise label on a business makes it a low risk: if a business system is poor, franchising it only propagates the problem.
While a range of lending criteria apply, some of the factors used by lenders such as ANZ in assessing franchise systems are as follows:
1. The number of franchisees
. A greater number of franchisees in a system indicates that the business can be successfully replicated. However, many franchisees have enjoyed huge success by getting into franchise systems early on. You should use your own judgement and the advice of your professional advisors, including your banker, to make a decision on a particular franchise system.
2. The length of time the franchise has been operating
. Rapid growth can give the impression that a franchise system is successful, yet there are many that have opened strongly and then tailed off because there wasn't actually a strong market for the product or service.
3. Are the majority of franchisees making an acceptable Return on Investment (ROI)
? Lenders tend to look at how franchisees are operating rather than concentrate on the franchisor's bottom line. ROI is a key indicator – i.e. how much profit a franchisee is making as a percentage of his/her business investment; a typical benchmark is around 25%.
In addition, to assist with determining whether a franchise stacks up financially, your lender will want to see:
·
A short business plan, a projected profit and loss statement and a cash flow forecast.
·
A statement of your personal financial position (current assets and liabilities, and monthly income and expenditure).
·
You should also be prepared to discuss your work and business history and provide a CV.
Article provided by Linda Grant, Franchise Development Manager at ANZ.
This material is for informational purposes only
.
View our
latest businesses and franchises for sale
.
Share this article: