Cash flow financing or factoring finance for your business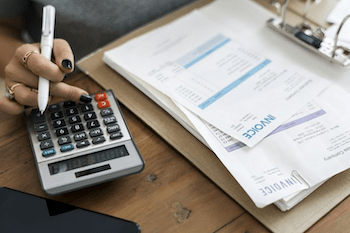 Understanding Cash flow Finance or Factoring
Factoring and Discounting are two options businesses can use to improve their cash flow. Factoring is the sale of current and future invoices to a third party, the "factor." Often up to 90% is initially paid, with the balance being paid (less charges) once the customer makes the total payment.
Cash flow finance provides immediate funds for business growth and allows the business management team to concentrate on the core activities of running the business. It get the money in faster.
By improving cash flow, businesses can enjoy:
- Supplier discounts for prompt payment - Reduction in administration - No need to offer prompt payment discounts to customers - No requirement for personal assets such as property to be used as security
A key requirement is that goods/services need to be delivered/completed at point of invoicing. Your customers need to be businesses rather than the general public with a minimum turnover of $300,000 pa.
If you are yet to start trading then shareholders capital and/or a bank overdraft may be your best option.
Factoring as a form of business finance has become more widespread and more accepted in the last 5 years, with the result that many of your customers may already be factoring or paying a factor. Your customers still deal with you for orders, pricing, invoicing, disputes etc. meaning you retain control.
By outsourcing your debtor administration the posting of statements, issuing reminder letters and follow up telephone calls (if necessary), receipt, allocation and banking of customer payments is done by the Factoring Company. Various reports and on-line access to your account etc. is also likley to be available.
Cash flow finance is not however a solution for bad debts, which need to be addressed separately. A factoring organisation can assist with advice as to options available on bad debts, but these remain your responsibility.
This article has been provided by Orix New Zealand Ltd
For more on
business finance
.
Share
this article: