Cloud commerce for business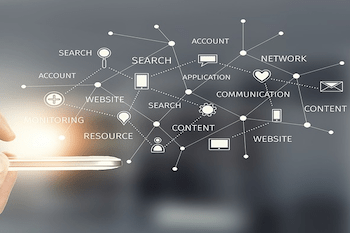 'Cloud' may not be the best word to choose for making business owners feel confident about a potential home for their precious data. It is just a word though and the enormous benefits can't be ignored.
The 'Cloud' is a term for describing online software delivery and data housing. Until recent years most business owners have used software and kept data on their computer hard disk. Software updates had to be downloaded and data had to be backed up and a copy kept offsite for security purposes. Data had to be transferred between bookkeepers, businesses and accountants. There is now a better way via the Cloud. Cloud Commerce provides the ability to work on live data anywhere, anytime. Staff can work from home at midnight if it suits them; advisers can fix up issues that SMEs raise without having to travel to get the 'true' data and reduce the risks associated with loss of access to files and apps. Most of us have been banking in the Cloud for many years now and Cloud Commerce is the next step.
The pros of Cloud Commerce far outweigh the cons. Some people worry about the security of their data and about the internet going down. Having data on computer hard disks is probably more dangerous than having it in the Cloud. Most Cloud Commerce organisations use extremely reputable and secure servers for housing systems and data. In most regions the internet goes down rarely, and if it does it's generally for hours rather than days. We are on a path to greater internet speed every day.
If you Google 'Online Accounting Software' some of the top listed systems are Xero, MYOB Live Accounts, QuickBooks and SAASU. Both MYOB and QuickBooks have had desktop offerings for many years and have entered the online arena recently. Both Xero and SAASU were born in the online environment. What should you be looking for in an online accounting system?
Here are some questions to ask about Cloud Computing:
1. Is it provided by a reputable and solid organisation? Who is involved?
2. Where is the system and data housed and is it safe?
3. If it's free how much will it cost to retrieve data if you chose to move to another system?
4. How is support delivered?
5. Is there a local presence or is it a 'faceless' internet page?
6. Does it create greater efficiencies than desktop software such as automatic bank feeds to reduce bookkeeping data entry time?
7. What functions does it include?
8. Does it handle local taxes and compliance?
9. Is it scalable with 'Add-Ons' such as Inventory, Job Management, CRM, Payroll, E Commerce etc.
10. How much training is available for users?
11. Are there a good number of advisors who work with the system?
12. Will it create efficiencies working with your Accountant and will it reduce their fees?
One of the biggest concerns so far from SMEs that we've spoken to is the perceived risk of having data in the cloud and what would happen if a provider closed its doors? If this happened during the current 'early adoption' phase and clients suffered, it could set back the whole concept substantially. Linked to worries about losing control of data is the financial status of some of the smaller suppliers. Risk management around backing up data, is replaced by risk management around keeping a good internet connection.
The smart model for cloud commerce is to build a robust general accounting engine and allow for seamless integration of add-ons. This follows the 'best of breed' theme and means each provider can focus on and provide the very best solution using their know-how. Add-ons such as Inventory management, Job management, E-commerce, CRM, Mobile workforce management would be very difficult for one provider to develop effectively.
Here's a typical business using desktop software. The bookkeeper enters all transactions and has to perform bank reconciliations, check each bank transaction from a bank statement against the accounting system and tick them off. Pretty much all of the Cloud Accounting systems have bank feeds which means they are linked to the bank account and entries are automatically fed into the system. The system recognises the amount of the bank transaction and matches up with its own transactions. All the bookkeeper has to do is click the OK button. Some systems also have system to system transactions ie. if a supplier and customer are working on the same system, purchase orders and invoices can be automatically received into each system without the need for a bookkeeper to enter them. The time and cost saving of this repetition, could far outweigh the monthly subscription fee of an online accounting system.
Probably the biggest benefit of online software (Cloud Commerce) is the ability for business owners and advisors to have real time access to vital financial information. Once a financial strategy and budget is set, it can be closely monitored and corrective action taken immediately to ensure achievement of the desired outcome.
This article has been provided by CFO On-Call. For more on Cloud Commerce go to CFOonCall.com.au
NZ Business Opportunities

Share this article: