How to survive the holiday season and still come out on top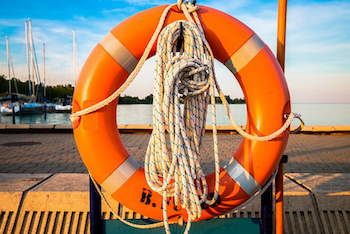 Surviving the holidays while owning a small business
When the countdown to Christmas is on, most small business owners are more preoccupied about staffing, inventory and cash flow than their own Christmas shopping and holidays. But owning your own business doesn't mean you have to kiss your holidays and festive cheer goodbye.
To take a break from your business, you'll need to be prepared. If you have any chance of relaxing, you'll need to be confident in the knowledge that your business is in good hands and ticking along nicely without you.
On the flip side, if you are staying behind to hold the fort, it's important that you get to enjoy some festive cheer too.
Here are our tips to help small business owners actually take a well-deserved break and, if taking a break's not an option, how to enjoy staying behind to hold the fort.
For those who can take a break...
• Plan ahead. To take a break around the Christmas period, you'll need to start planning as soon as possible. Although a mad panic before you leave on a break is not ideal, the reality is that putting in some overtime in the lead up to a holiday will put your mind at ease and ensure things run smoothly in your absence.
• Stay connected. The technology available today means there's no reason to be disconnected. While it's never usually a great idea to work on holiday (it kind of defeats the purpose), there's no harm in checking your emails once a day and returning calls when you can, if it puts your mind at rest. Just be sure to schedule it and don't allow unnecessary interruptions.
• Trust others. Communication is key. Before you leave, you'll need to pass on clear instructions to anyone you've left in charge, your contractors and your employees. Let your customers know too, if appropriate. Then, trust that everything will work out. Check in if you have to, but don't be a nuisance.
For those working through...
• Relax. Don't sweat the small stuff. The holiday season can be stressful enough, so try to avoid stressing the small stuff. If you can, stop watching the clock so much and spend some time with an employee you don't know very well or a new customer. After the Christmas rush, spirits are usually high and it's a great time to connect with people on a more personal level.
• Make it fun. Just because you're working, there's no need to be a Grinch about it. Turn up the music, treat yourself (and your staff or clients) to a nice lunch or just step out of your office for some banter with anyone around. Have a meeting over breakfast, play a practical joke on someone or arrange a shared pot luck lunch – anything to keep spirits up.
• Say no. It's the holidays. As if you need reminding, other people are lying on a beach or cranking up the BBQ. Don't do more than you have to. The goal is to keep things moving, you don't need to bust a boiler – unless of course you have the time and inclination to get ahead. Prioritise your tasks and, for once, do what you want to do first, not what you know you should do first (so long as it still gets done!).
Finally, stay positive and remember that a little cheer goes a long way in feeling good and recharging the batteries.
Want a better business? Then have a business plan
Share this article: