7 strategies for uncertain times in business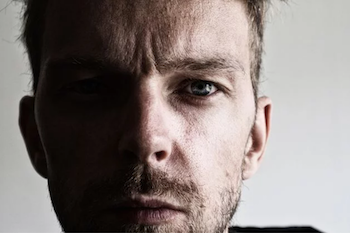 With the arrival of COVID-19 in New Zealand, we are experiencing challenging times in all spheres. With swings in global and local economies, changing business models and complex geo-political influences, businesses are increasingly facing difficult and uncertain times.

In this environment businesses need to resist the impulse just to buckle down, cut costs and "hope to ride-it-out". Instead, they need to adopt actions that will help position and build their business for tomorrow and their future success.
It is a tendency of human nature to go to ground under uncertain or threatening conditions. Unfortunately this often leads to heavy cost slashing, little investment, releasing staff, reduced marketing and withdrawing from pushing into new markets. Worst still is not making any decisions. Businesses need to avoid strategies that are purely defensive and not helpful.
By having the right mindset and adapting your plan and business, you can develop some practical strategies that will help you successfully navigate your way to a successful tomorrow.


Strategies for operating your business in uncertain times:
Embrace change - As we all well know, change is inevitable. So best embrace it and harness it to help get ahead of the competition. Firstly your business must survive, so work with your bank and review your big cost items, noting it will be important to stay in the market and maintain your relationships, brand and profile.

Your attitude and thinking are important here. You can go on the defence, slash costs, go off the radar and head for the back of the cave - or you can look to adapt and position your business for what emerges, so you get to take full advantage of the new environment.
Be informed - Sense the context of your new business environment and stay informed so you understand any emerging trends, threats and opportunities in your industry. Do research that increases your knowledge and insights, and reduces your risk. Conduct both primary and secondary research, use technology and gather what real-time data you have.


Be agile - Ensure your team can quickly shift focus and resources to meet the changing circumstances. An agile or adaptive business model will help you be more resilient to sudden changes. It will enable you to make the most of your resources and help you innovate and recover more quickly from setbacks, so you can position your business to benefit from the new opportunities that arise.


Adopt a dynamic strategy - Chances are your annual strategic plan and thinking won't help much when things change quickly. This has to be replaced by critical thinking, planning and some quick decision making. Identify any clear trends, such as market shifts and demographics, that can help define and quantify future products or services. There will some unknown factors and strategies will need to be tested and reviewed. Once you have settled on your new strategy, continue to challenge and adjust your plan so you get to build your competitive advantage.



Innovate

- While your profits might initially take a hit, look for the opportunities. Adaptive businesses will look at the bigger picture and work on the long term value of their clients. Maybe there is an opportunity to redesign the business model, or some market or service/product innovation required. Looking for a new way forward, this could be by approaching the problem in a different way to gain greater clarity and insights.

Think long term to generate business growth. There may be value in simply surviving the crisis to emerge and find you have less competition – alternatively, you may find a solution that will boost growth and enable you to pull ahead of your rivals. Remain flexible and keep communicating with your customers.


Support and invest in your team - All too often, in uncertain times, the head count is cut and hiring is put on hold. A great deal of knowledge, skill and capacity can be lost and this can be difficult to replace. Consider your future plans and needs carefully. Communicate with your employees who will be fearing the unknown and feeling uncertain about their jobs; check in frequently and gauge the pulse of your team. Ensure they feel supported and valued and are clear on your business vision and new goals.


Small shifts, less risk - Most businesses operate with a high level of control. Unfortunately, in an uncertain environment we feel uncomfortable, cautious, and unsure, as it is difficult to predict what is coming. But at some stage you have to make a decision to move forward, and try something different to kick things loose and start to make some progress. By making small and reversible decisions to manage your risk, you can test, monitor and back out if it's not working – all without investing considerable resources and creating more problems.

Unfortunately, in uncertain and difficult times, there are some businesses that will fail; some jobs will be lost and market patterns will change. However, this time will pass, and when it has, there will increasingly be people looking to buy products, services and businesses. Companies will be trying to rehire staff. Some businesses will be overly busy now they lack the competition they once had - and potentially there will be a new environment to tap into.

Like it or not, change is inevitable - some will embrace it and harness the changes to get ahead of the competition. A great example of this was during the 2007 GFC (Global Financial Crisis), when a small New Zealand technology development business took a major financial hit. This business struggled along, rethought their strategy and repositioned themselves. They held onto their staff of specialist engineers and worked on improving their systems and processes. When the crisis was over they were inundated with work as their clients and competitors had shed staff, killed any investment, and had nothing to offer. Their hunch was right. To quote the director "we ended up doing very well out of the GFC".
Want a better business for tomorrow? how to future proof your business
Share this article: