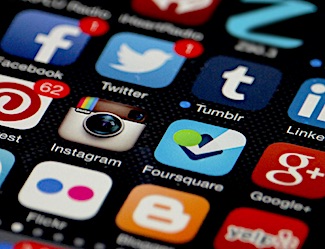 How to prioritise your social media efforts
How to prioritise social media
The evolution of social media has been swift. It's gone from 'something to experiment with' to 'the bare minimum' in any good marketing strategy, all in the space of a couple of years. And small business owners have moved from asking 'why' to 'how.'
The reality of running a small business is that time is extremely precious. When you've got accounts to settle, suppliers to respond to and staff matters to deal with, how do you prioritise tweeting? Sure it only takes a minute or two, but as a small business owner, finding that minute and the mental space to think about it is easier said than done.
The good thing about social media is that with a bit of investment at the start and some maintenance, your social media presence will keep working while you are focusing on other parts of your business.
Here are some tips on how to prioritise social media and keep those likes coming:
Stay focused
Have a plan. A common mistake in social media strategies is to cast the net too wide. Not only does this waste time and resources, it is ineffective and potentially damaging to your brand. And there's nothing worse than investing in marketing or advertising that doesn't work. One of the challenges of businesses engaging in the social media arena is to keep it real. People are smart and they don't like being played. The trick is to know your audience, where they hang out, and use social media to start a conversation with them.
Be smart about it
Being a regular contributor to social media and participating in conversations can be time-consuming but there are ways to make it easier and to ensure you are getting the most bang for your blog. Software solutions like Hootsuite, Buffer and Sprout Social allow you to schedule your posts; meaning you can set aside some time and do a whole bunch in one go. This helps you to manage your time and plan ahead – but don't forget to be responsive too.
The influence of Google in the social media space shouldn't be underestimated either. If your business has a Facebook, Twitter, or other Social Media page attached to your business, then Google will attribute related social media activity to your website – and this reflect your community engagement and affect your search rankings.
Play to your strengths
If you're the sort of person who takes an hour to write an email and you agonise over each and every word, then maybe writing's not your thing. So, try something else. Experts say 2017-18 is the year of the video. Why not shoot a short video on your smartphone or even live stream an announcement and invite your social media friends to listen in.
Delegate
There are plenty of professional social media specialists out there who have made it their job to develop and implement highly effective social media strategies, but before you outsource, check what you have right under your nose. If you employ young staff, this could be just the opportunity to give them a bit more responsibility and keep them motivated – and chances are they know more about it than you. It's win-win.
Finally, be patient, it takes time and persistence to create and successful, credible social media presence for your business – but it's worth it.

Feel free to check us out and give us a like on our FaceBook page
Share this article: