How to market your business for free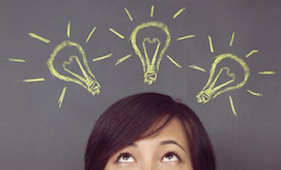 Advertising can be expensive, especially if you are just starting out or you're a small business
. But the good news is you don't need a slot on primetime television or full page glossy to promote your business. All you need is a bit of time and some creative thinking.
Here are some great tips on how to market your business for free:
Start a blog
Adding a blog to your website serves a number of purposes. It helps establish you or your company as a subject matter expert, it boosts your credibility and it helps with SEO (search engine optimisation) by getting you noticed by the search engine robots (they are the ones that determine where you land in the search results). It also gives people a chance to interact with you so you can start building relationships.
Even better, shoot a video
YouTube is the world's second largest search engine. By 2017, video will account for 69% of all consumer internet traffic (according to global IT leader Cisco) and all you need to shoot one is a smartphone and an idea. Post it to YouTube or Vimeo and you could wake up in the morning with millions of views – include a cute cat and it could be billions.
Start an e-newsletter
An e-newsletter serves similar purposes as a blog but it also helps you to maintain a targeted stakeholder list. You can then use this list to test ideas, share information, generate leads and hopefully increase sales over time. There are lots of free software options that ensure the process is fast and effective. Your newsletter will need to look professional and you can track all sorts of things like how many people open it and how many click on the links.
Attend events
Face-to-face networking is still an effective way of introducing people to your business. It may be old-fashioned but there's nothing like putting a face to a business and taking away a business card to remind you. Also, during the course of a conversation a potential opportunity can pop up when you least expect it.
Get active on social media
Love it or hate it, it's here to stay and it's effective. There's Facebook, Twitter, LinkedIn, Instagram, and SnapChat to name a few, and they all have thousands of potential customers ready and willing to engage with your business. Just make sure you know who your audience is and keep your activity timely and relevant.
Use your customers
Leverage off the people who love what you do. Collect testimonials, encourage them to recommend you to their friends and family and use them as spokespeople if you can.
Host an event
Hosting an in-house event is a great way to create a buzz and develop relationships. You could invite friends and family, customers and suppliers – a few bottles of wine and some cheese you have yourself a party. Don't forget to invite the local media too, a few photos in the social pages is more visibility for you.
Write your own press release
You don't have to work for a PR company to approach the media. If your business has some news, it could be a new location, a new product or even an achievement, write about it and send it to the editors of your local papers or other publications related to your industry. You'll find their details at the front of the publication or on their website. Follow up with a phone call and you'll start a relationship.
For the greatest success, remember, effective marketing appeals to emotions. Don't waste time and effort telling people how much better your product or service is; instead, help them realise why they need it. To do this, you don't need to spend the big bucks. Get your team together and brainstorm; you'll be amazed what people can come up with when they are given the opportunity.
All you need is a couple of creative ideas and you'll increase your visibility and generate new leads without spending up big.
Want a better business? Build the value in your business for the day you sell your business
Share this article: