How to get more visibility and stand out from the competition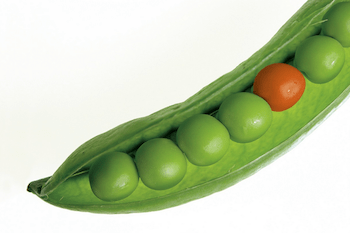 More competition, more media noise, and less sales. Today you need to be an expert in online and offline marketing to set yourself apart from the pack to get more sales.
In today's competitive environment it is important for Business Brokers and Agents to stand out and differentiate themselves from others.
Today most business buyers will search the internet in their quest to buy a business or if selling will search to find a suitable broker to help them sell. And if you're not active, engaging, and present online, then you're missing out on business.
Here are some tips to help you cover the key bases:
1. Have a strong online presence
It's critical you have a strong web presence and are easily found as a specialist in your given field. If your company struggles to get your business listings and broker profile showing up in Googles searches, then ensure you get the exposure you need on specialist industry websites.
If you elect to have your own website, then you'll need to keep it current and be schooled up on the latest tools and trends, and or hire a company to do the Search Engine Optimisation and maintenance work for you.
2. Make sure your site is mobile-friendly
The world has gone mobile – Google now indexes websites "mobile-first". Buyers and sellers will often view your content through their mobile devices, so it is important that all your content and site is designed for mobile usage. Mobile phones are now used for reading emails, searching products and services, viewing listings, checking Facebook, and generally staying in contact with friends and business contacts. Make sure your mobile offering is a positive experience.
3. Find your specialty
Business Brokers or agents who specialise are better able to reach clients in their niche. Fortunately, there are a number of ways to do this. You could specialize in working with a particular type of client such as manufacturing, motel or hospitality buyers, or people looking for someone with specialist knowledge in a particular industry. Or you could specialise in a particular area or in selling certain types of businesses like "new-franchises". The possibilities are endless, but becoming known as a specialist can increase your chances of being the go-to source in a particular subset of the market.
4. Improve your listings information
People use the internet for gathering information. Put your buyer hat on before you write your copy and make sure you hit the key points and create ad copy that sells. Unfortunately sellers or their agents don't always provide a lot of information and fail to get the benefits across. Because of this, you can make your listing stand out more by providing more and better targeted information than your competition. This can include; better ad copy with targeted benefits, lists of key points, engaging ad copy, the use of quality emotive images, video clips and paying for a more visible Featured or Premium Listing.
Having more informative ad content and better images will help you gain visibility, and is a lot more likely to get your listing viewed, indexed and shared online. Don't confuse buyers by overloading your ad copy with instructions, alternatives and branding - this just frustrates buyers and the next opportunity is just a "click-away". Go for the "lead".
5. Use high quality images / video
Poor images will lose interest and can devalue your listing, even if it's a great business. It's absolutely vital that you have great and engaging photos of the business or activity. Hire a professional commercial photographer if need be. Just remember that while everyone has a camera on their smart phone, it doesn't make everyone a photographer. This is one of those scenarios when it can pay to bring in the professional – or learn how to take great images for your listings.

Video is growing in use and engagement. Again keep it sharp, professional and to the point.
6. Be on the key business for sale sites
In any country there will be a handful of key "go-to" websites for marketing businesses for sale, and you really need to be on these if you want any chance of being discovered – and to get a sale. Most will have special broker/agent rates on offer and have the ability for Business Brokers or agents to advertise their services. These key sites will account for a huge chunk of the Business Sales searches and traffic on the web, so you need to be there to get the leads for your client, and the exposure for you.
7. Be available
"Broker not answering", "no response"… these are common complaints we get that can be easily fixed. One of the most important ways a broker can stand out is to return calls and emails promptly. When a buyer is keen, and you don't return their calls or emails soon after you get them, then you risk losing out to another agent with a faster response time. Yes it can be an inconvenience, but it's important as it's a measure of your ability and professionalism. That angry buyer may one-day be looking to sell their business and they won't be looking to use you. Your smart phone makes it easily respond quickly to questions no matter where you are.
8. Go the extra mile
A broker or agent who goes above and beyond is more likely to get referrals than one who does the bare minimum. Every successful sales person thinks about how they can increase their word-of-mouth referrals. Take the time to really get to know your clients and their needs so that you're their go-to-person. Business people usually mix in business circles and share stories - let yours be a great one worthy of sharing. Check in with people after the sale to see how they're settling in. Show you care and make sure you have added value to the relationship.
9. Market yourself to make a favourable impression
If you want to differentiate yourself, lift your game beyond that of the others. Spend a bit more money to get premium business cards. When sending direct mail, choose unique and quality items that will stand out when someone gets it. Improve your profile and exposure on key sites and directories where business sellers and buyers hangout, and position yourself as the specialist go-to person who gets results. These techniques will make people take a second look at your services and listing.
10. Strengthen your brand
Make sure everything around your brand speaks of professionalism. Ensure you have a great logo and brand for your business. Your brand is reflected in your images (on and offline), your service and reputation. All these need to dovetail into your brand offering. Implement a marketing strategy and programme that keeps you top-of-mind with potential customers. And have a voice in social media and business circles that positions you as a key player and a business broker that one should use.
11. Share your listing on social media
If you have 100 Facebook friends and 300 Linkedin connections, then you can deduce that your friends might have similar numbers. To share use the social media platforms to push out your listings (just use the share icons at the bottom of each listing page) and on articles you like. Ask your friends to on-share these on their pages too. Very quickly your listing can be viewed by several hundred people. You may also consider "Boosting" your posts.
12. Can you be easily contacted?
Put your contact information on every listing and on everything you post online, but don't over-do-it. Sellers don't like ads that are all about you, and buyers don't appreciate the duplication and instructions that can be longer that the listing. Don't lose the lead.

Also check out your "About Us" and "Contact" pages and ensure your contact details are correct and that the information is easily used.
13. Partner with local businesses
Developing relationships with other local businesses can be highly beneficial for your marketing efforts. See if you can work in with local business groups offering free advice, seminars and networking opportunities. Don't be afraid to get creative with local partnerships.
14. Request testimonials from former clients
Testimonials are great trust signals. These show that real, live people endorse your services and this means a lot to new potential clients. When a business buyer or seller has had a great experience with you, then reach out to them and ask for a testimonial. If possible, try to get a photo of them as well. Share these testimonials by placing them on your website and across other marketing material.
15. Increase your email contacts
Simple logic demonstrates that the more people who read your emails translates to more people who are aware of you and your brand. Any chance you get, you should try to add more people to your contact list so they will receive the content you generate. Try to get more emails whenever possible.
16. Create a newsletter
Email marketing is still great for building client relationships. Send your email subscribers the stuff they're looking for – notices about new business for sale listings, comments about the market, news on seminars you're offering in the area, and seller tips etc. and links to other useful resources (with permission of-course).
17. Keep in touch
Stay in touch with people (even months and years later). Build a good enduring relationship with past Buyers and Sellers as the professional to go to when buying or selling a business. Send cards, news items, etc to stay fresh in their minds. When they have a friend who is ready to buy or sell, they'll pass along your info (as long as you're easy to connect with).
Read more on tips for successful sales or find out about our Business Broker benefits.

Share this article: