Starting a business and your start-up success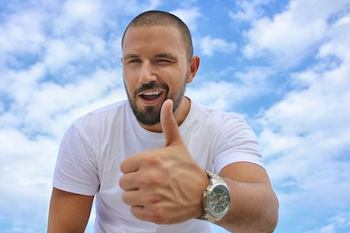 Starting a business can be a great idea, especially if you have a viable idea you are passionate about and cannot find a suitable existing business to buy and re-direct
. However there are risks, as failure rates show. There are many factors to consider when you start a business; including your skills, the benefits, costs, risks and easier options.
People start businesses for all kinds of reasons, such as; the money, realising your dream, getting to control your own destiny and job security. You work on your own terms; including when you work, where, who with, and how much you earn. But possibly the key benefit of working for yourself is 'the why' - you get the daily satisfaction of working at something you love, that reflects you and your values, and if at some point you find that this is no longer the case, as the boss you have the power to make the changes to get back on track.
This all sounds very good, so it's important to remember that starting a business is considered high risk territory. To make sure you have your best chance of being on the right side of scary statistics like "53% of small businesses fail within the first three years," you need to honestly assess your business idea before you start. Firstly, you need to determine that there is an opportunity in the market for what you want to do; that there is not too much competition, or a lack of interest in your product or service. Then consider whether you can secure the resources you will need including reliable suppliers, staff, a building in the right location, etc. You will also need to take into account what your start-up costs will be, how long it will realistically take to break-even, and how long you are able to support a business that is not breaking even.
How to be a business start-up success:
Do Your Research
Just because you have an idea, doesn't mean you have a business or that it's feasible. It's important that you give it the reality check to ensure that there is a market, your idea works and it will be profitable. Does your idea have the potential to succeed? Ensure you have a robust validation process to run your business idea through before you go any further.
Have a Plan
How's it going to work? You need a map or blueprint that will guide your business from being a start-up through to operating as a fully established business making a handsome profit.
Your Funding
Starting a small business requires money and time. How will you fund this? It may involve some initial investment, then ongoing costs as the initial cashflow can all be in the wrong direction. What are the ongoing expenses, do you have sufficient cash reserves, when will it start making a profit and paying you a wage? Spreadsheet all the potential costs for your business ie. production, equipment, professionals fees, insurance, marketing, trademarks, permits, rents, wages etc.). Have your plan and funding predictions reviewed by your Accountant and business professionals.
Choose a Structure
How will you trade? As sole trader, in a partnership, or a limited liability company. Your Accountant will help here as there are many factors from legal requirements, your business name, partnership agreements, your liability, reporting and taxes.
Have Systems
As well as developing your product or service and market, you will need to manage the day-to-day running of the business. To make it easy from day one; adopt an Accounting system such as Xero or MYOB, and if you have employees put in place a Payroll system. This will save you time and money, and enable you to easily see if you are on track.
Get Set Up
Where will you operate from? If it's retail then your location maybe a critical factor. Watch the budget – especially when it comes to the fit out. Best not to go spending on non-essential items or elegant solutions until you have the cashflow to support this. If you are needing employees, then have job descriptions and contracts; and take your time to ensure you hire the best.
Build Your Business
If it's a product or service; you're going to need to sell it. As soon as you're up and running, you need to get out there and sell to your potential customers. They will need a compelling reason why they should do business with you, and understand the value you can offer. Target your customers, and promote your business fiercely and efficiently.
Owning your own business now offers arguably as much job security as working for a large corporation, however starting a business from scratch is not the only way to become your own boss, and you should always weigh up easier and less risky options like buying a business. In buying and adapting an existing business you will often start with a customer base and cashflow, saving you time and money, and still be able to alter the direction of the business to be in keeping with your vision. If you are able to start up a new business with good skills, financial controls and knowledge of your market, then your chances of success are greatly improved.
If you understand the risks and have the motivation, skills and belief in your idea, then go for it. Always do your homework, and look for more cost effective options when embarking on your journey; as building a business, client base, and negative cashflow is only sustainable short term.
To ensure your businesses start up success, research what's around that could give you a leg-up; and check out our Business for Sale Opportunities.
Buying an existing business is a great, lower risk alternative to starting a business
View the 10 things you must know before you buy a business.
By Richard O'Brien - nzbizbuysell


Share this article: