Select an accountant and solicitor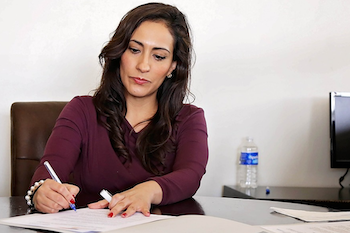 You will need professionals like and Accountant and Solicitor to help when buying your business.
Get recommendations from your bank manager, business advisors and business friends. Check out the online reviews on Google and identify companies that are local or easy to access. Interview several - and ensure they have the necessary experience in your area of interest, that their resources match your needs, and that you are happy with how and what they charge? You are selecting a costly but critical resource - you need to be dealing with someone whom you like working with, and who will add value to your business.
Finding the right Accountant and/or Lawyer
Accountants
Many have good experience in valuing businesses for re-financing, taxation purposes, and matrimonial splits. However when buying a business, market forces will often challenge the textbook theories - business brokers and valuers can generally help provide some market sense. Chartered Accountants tend to work from a more theoretical viewpoint. They are strong on spotting trends from historical data, will understand your business needs, and offer sound financial advice, they are knowledgeable on tax issues, and are objective professionals. In general they err to the conservative, want the facts, and are advice offerers - not deal doers. It's your money so best you negotiate. They're costly, but they're needed.

Using your Accountant - When buying a business your Accountant will be able to assist in reviewing the businesses accounts, help with cash flow projections, offer suggestions on how best to structure the deal, and give their view of what they believe the business is worth. Be specific with what you want from your accountant, ask for a quote or agree on the time to be spent on the task, see what you can do to help the process - this is useful in gaining an understanding and in keeping your costs under control. Don't however be afraid to share the bigger picture - they need to know what's going on to give you their best advice.

In Selecting a Chartered Accountant look to; how well you relate to the partner handling your business, do they have a proactive approach, what are their skills and strengths - are they technically creative, have they good taxation knowledge, are they experienced in the area of your proposed business activities. Does the firm offer services that are appropriate to your needs? How and how much time would this person spend on your business a year - what is his or her hourly fee (and how do they charge)? What are the other charges you may incur (non partner costs), and what could you be expected to pay annually? Do they suggest ways in which you can minimise your costs?
Solicitors
There are likely to be contracts, leases, and or franchise agreements. Lawyers work hard to protect, they don't like to compromise your interests or themselves. They like the Law and are generally good at it. Lawyers are good at spotting the legal risks and in providing advice on such matters - they are not financial professionals, or negotiators. While you are likely to use your lawyer less than your accountant, they are still a costly resource.

Using your Lawyer - When buying a business there will usually be an offer to buy, contracts, leases, and maybe a franchise agreement - all of which your lawyer can advise you on. If you are confident in commercial transactions, you may be able to undertake some of this work yourself as many deals are done on standard, easy to understand documents. If unsure get your lawyer to check over what you have pulled together before you present it. Again, don't be scared to ask for an indication of costs.

In Selecting a Lawyer consider; how well you relate to him or her, are they proactively looking ahead and offering useful advice. What are their strengths and skills - do they specialise in commercial or business law, franchises, in setting up trusts - if some of these are outside their area of expertise, are there others in the firm who can assist in these areas? Does the firm offer the resources and expertise that are appropriate to your future needs? Have they a number of clients similar to you, or do they deal with bigger companies? What can you expected to pay for their services - how much per hour, part hour, or possibly a phone call? Get some indications of costs for the things you want to do.

Your ideal Accountant and Lawyer are people that you relate to, who have the appropriate skills and resources, who will add value to your business. Get recommendations, interview several, and select professionals that best suit your needs - while most can cover many aspects, some specialise in specific areas, have more practical experience, and will therefore tend to offer greater value. If it isn't working, or your needs have changed - talk with them and seek out a better option.

By Richard O'Brien - nzbizbuysell
For listings go to New Zealand business for sale
Share this article: