Searching to buy a business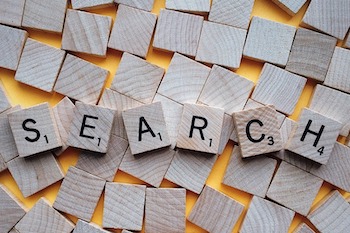 Contact key brokers who operate in your area of interest. Regularly check what's on offer through Internet sites like New Zealand business for sale website www.nzbizbuysell.co.nz, possibly newspapers and business magazines.
If you are buying a business and seeking something specific, then get to know the appropriate trade associations, and tell them you wish to buy a business and to keep you posted. Look to advertise for what you want - ask your accountant or anyone else who may have contact with potential business sellers? Be patient - it can take time.
Check out brokers, newspapers and business magazines. Business Brokers are often used in selling businesses; they will be happy to discuss your needs as a buyer and will generally have several businesses for sale on their books at any one-time. Some specialise in particular areas and will be able to offer industry advice and opportunities. It is important to remember however that brokers work for the seller, and that the better the sale price, the better their commission. No sale equals no pay. Visit several brokers to gain a complete picture on what's on offer in your area of interest. No one broker will hold all the options; develop a network with key operators that can help you buy your business - they're a good resource. Make sure you brief them well on what you are looking for.
Check the Internet
Go online and check out the
Businesses for Sale
on nzbizbuysell. Here you get to search a database of New Zealand business for sale listings by specifying the type of business, location, and price range. It accommodates both private and brokered sales - you deal direct. If you cannot find what you are looking for, place a free ad in the "Wanted to buy" section, or call one of the listed brokers and ask them if they have any other listings. It is free to search, and has a number of resources like this to assist you in buying your business. This is not the only site, but is the most highly visited and widely used in the buying and selling of New Zealand businesses.
Maybe try local newspapers, trade journals and magazines
Some local newspapers still have a classifieds section that may list some opportunities. Adverts in these periodicals often don't provide much detail. You will oftern need to get on the phone to find out more. Some key questions will help; find out exactly what they're selling, what their market is, what's the opportunity, why they're selling, and how they have arrived at the asking price? Trade journals and magazines are another place to look and will sometimes run a brief section on business opportunities. Check those for the industries you are interested in, as well as giving you a feel for what's going-on, they may have what you want.
Contact trade associations
Talk to the people running the trade associations you are interested in (ask around or visit the library for a list of these). Contact the local chamber of commerce. These groups may well be aware of people looking to exit the industry, and should be able to provide you with a list of professionals who specialise in your area of interest. Talk to these specialists - if they can't help, they will usually know someone who can.
Check out your networks
Ask your lawyer, accountant, insurance broker, and any one else who could be associated with potential business sellers. Don't rule out friends and family. It may pay to be discreet - especially if you are still working and don't want your job compromised.
Advertise or go direct
This way you can target specifically what you are after - you may know of some desirable businesses to door knock, or just work through a list you've complied off Google. Alternatively advertise on the Internet. There are pros and cons to this approach. You could be the only one knowing the business is for sale, and your timing may get you a great deal. Or you may find yourself spending considerable time with an unrealistic and poorly motivated seller. Numerous sellers will alter their expectations with time, having spent many hours interviewing potential buyers. This is not easy but it can work.
Searching for that right business takes time, prepare key questions to get the facts, and stick to your criteria to eliminate time wasters. Happy hunting!
Want the latest business listings every fortnight? Subscribe to our latest Business opportunities
then search our Business sales opportunities
By Richard O'Brien - nzbizbuysell
Share this article: