To Sell be Better in Business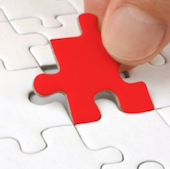 In days gone by a "sales person" was often easy to spot - big personality, direct gaze, lots of talk... and all of that has its place, but the market, the way we do business and the way we purchase has all changed. What customers want is different, how they get their information is different, so how you operate also needs to be different.
No longer does it work to try and just sell the features and benefits of your products or service. It's all about focusing on the needs of your potential client. With the entire world of knowledge at our fingertips, most people have done some research before they begin to buy.
The selling solution - be better in business
The most successful sales people today are those that know their industry and their own offering inside out - you need to become a valuable resource to your customer. You truly must believe in the ability of your product or service to solve the problem the purchaser is trying to solve.
Don't think about the transaction being a sale, but rather another step in building a business. Great salespeople are building a business, not just trying to make a sale. When you think beyond the sale, you're going to get other people's attention much more easily. They're going to be more interested in what you have to say and you are building a relationship that will extend beyond this one sale.
Here are five trends that will help you in the sales process:
1. Know and believe in your business. Be confident about what your company does and how your products and the services add value. The most successful salespeople are certain about the facts, features and figures of their product and how they can improve the lives of their clients.
2. Become a business resource. It's been said before but you must solve their problems. Be inquisitive and find out about your client's frustrations and challenges. People buy because they need something. Find out what that something is - this means listening more than talking.
3. Develop customer expertise. The most valuable knowledge is customer knowledge. Ask questions, listen, and stay on top of the trends, changes and challenges of your clients sector. This enables you to be a valuable resource! Make sure you come across as an expert who is interested in helping others. When a client feels that they can trust you as the best person to turn to for answers and advice, they will be more likely to buy from you.
4. Embrace the sales process. Communicate regularly with your clients - let them know about new products, added services, best tools or new technology on the horizon - keep the customer involved in a sales process at all times. There's no better way of building a relationship than to always be offering them genuine, useful solutions (more on using nzbizbuysell)
5. Make good use of the customer's time. Your customer expects a return on the time they invest with you. Make sure you deliver that.
Read more about our Business Broker Benefits and listings on www.nzbizbuysell.co.nz

Share this article: