Business networking for leads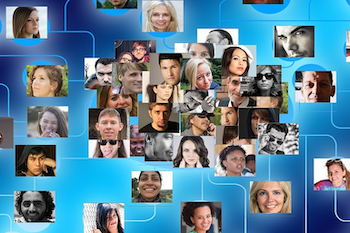 Finding new business and making new connections takes work
. A great way to do this is to attend and network with suitable groups (including online). Get involved, gather contacts and determine how you may help that person, noting details on the back of their card, or in your contact notes. Where appropriate ask if you can keep in touch.
Networking and Looking After Your Leads
Once you've built your list(s) of qualified leads you need to take care of them. Ensure your contact is appropriate and useful. Don't just leave them without any contact for weeks or months on end - you need to keep in contact regularly enough that they don't forget who you are but not in contact them so often that they unsubscribe or request to be removed from your mailing list. Ensure if anybody wants to unsubscribe or be removed then they can do so easily.
Networking is a good business practice. It has been used for many years to help entrepreneurs, salespeople, and marketers promote their services and products. The advance of email, online communities and social networking sites creates more opportunities and makes networking even more valuable, improving your effectiveness with a wider range of groups and providing the ability to keep in touch online at little cost.
10 Tips for Business Broker Networking
Here are some tips to help you get the most from your business networking.
1. Networking is about being genuine, building trust and relationships, look to help others.
2. Visit a wide range of groups that spark your interest ­- revisit those that offer the relationships you are looking for.
3. Become a volunteer in organizations that hold your interest. An opportunity to stay visible and give back.
4. Ask open-ended questions in networking conversations, like; who, what, where, when, and how.
5. Listen and be interested in others.
6. Become a resource for others. This keeps you visible to others.
7. Have an elevator speech ­- be able to articulate what you do and why with interest, so others remember.
8. Be able to articulate what you are looking for and how others might be able to help you.
9. Follow through quickly on all referrals, always thanking those that help.
10. Contribute to others, and receive graciously.
Read more on tips for successful sales or find out about listing your businesses on nzbizbuysell

Share this article: