6 ways to increase business sales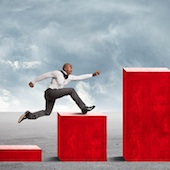 Making sales can be hard work for any Business Broker. As the market surges and ebbs, there are a number of things that can help you with your prospecting and sales. Being organised and active will both help win you new business and enable you to work smarter.
How to increase your business sales:
1. Learn more, build your sales skills
Good communication skills are paramount. If you are not getting leads and turning these into prospects then sales, then review how you go about getting the business you want. Identify any areas you could do better in and set about improving your skills. Track your results, listen to your clients, and learn new skills to help you be the best.
2. Make your process targeted and efficient.
Good gains can come from improving and streamlining the sales process, so make sure you map out the process and actions involved in the buying and/or selling decisions. Work out how these can be improved, and ensure your marketing and sales processes meet your clients needs. Consider ulitising sales software and tools to help. Most advertising and listing management is now internet based where there are some great tools.
3. Manage the pipeline. Continue marketing and prospecting.
Ongoing marketing and prospecting is key to any service based business. Sure you need to manage your costs and time, but it's imperative to continue marketing and prospecting activities. Without marketing and prospecting, sales will slide. Develop a programme utilising low cost effective mediums and tools like the internet and telephone. Find and implement software to do the easy-to-automate tasks, and add the human factor to the front-line tasks. Use specialised business for sale web sites, feature listings to get more interest, use great images and plug on Social Media to get additional attention to your listings.
4. Maintain relationships, retain your clients.
It's easy for clients to become dissatisfied. Maintain contact with your clients and keep them in the loop, showing you care about their business, and that you are working for them. Referrals are often your best business, so create brand ambassadors for your business. Also look to build your market share by targeting those that are being poorly served.
5. Look for new ways to connect to new clients.
Try prospecting in new areas, join local business groups, or network in different ways (even online). Information, education and relationships have become more fluid and now need a new approach. Look for new ways to use technology and test and refine your processes. This will allow you to prospect in new spaces for more clients.
6. Be out there and get noticed.
Be active; on blogs, in communities and networks displaying your knowledge and expertise. Keep in touch with your existing customers and develop ways in which you may be able to help them. Maintain your profile; it's hard to attract business if you're not in front of people. Have a plan to; add certain online posts, make so many calls, contact past clients, join a business group, update a profile etc.
Write down what you want to accomplish and by when. Believe in yourself and what you have to offer and communicate it to your customers and potential customers, then build your sales and your future.
Read more on tips for successful sales or find out about our Business Broker benefits.

Share this article: