15 Tips for Better Direct Response Advertising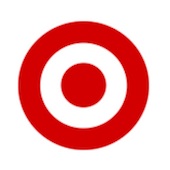 "Direct response advertising" is designed to evoke an immediate response and compel prospects to take action, such as signing-up to your mail list, picking up the phone and calling, placing an order or being directed to a web page.
The benefits of direct response marketing ads are; they are track-able - when someone responds, you know which ad and medium it was. They are measurable so you can measure exactly how effective each ad was.
Direct response advertising uses attention-grabbing headlines with strong sales copy that often looks like editorial and is therefore more likely to get read. It is targeted and aims to appeal to a specific target market. The ad will usually has a specific value-packed offer – this may not be to sell anything but to simply get the prospect to take action. The offer usually focuses on the prospect and talks about the their interests, desires, fears and frustrations. All direct response ads have a call-to-action.
Here are 15 tips to help improve your direct response advertising:
1. Are you clear on your objective and what you want to achieve? 

2. Have you researched and defined your ideal target market? 

3. Have you written your ad directed at your target market? 

4. Have you identified how best to present your offer to your target market? 

5. Does your headline 'grab' your targeted market so they know this is for them? 

6. Does your headline excite, motivate and promise a major benefit? 

7. Does your copy continue naturally on from what the headline says talking in terms of benefits? 

8. In the ad, do you continue to plug and describe the benefits of using your service? 

9. Is the offer easy to understand, and irresistible to your targeted group?

10. Are you using sub-headings to allow skim readers to get the main thrust of your ad quickly?

11. If you use an image, does it show the reader what the benefit(s) are of buying and using this? 

12. Do you use a testimonial or guarantee for credibility, so people feel safe buying from you? 

13. Have you included a call to action, asking your target group to call or buy now? 

14. Are your contact details clear and easy to read, and are you available? 

15. Have you a follow up and monitoring programme in place?

Direct response advertising is a great way of generating leads for your business.
Read more about writing top ad copy or find out about the business broker benefits on nzbizbuysell.

Share this article: