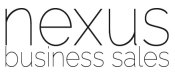 David Howard

David Howard
21E Gordon Road
Wanaka 9305
Dave has built and sold his own businesses and worked extensively as a business improvement consultant, so he is uniquely positioned to help sell your business or acquire new businesses.
Dave is practical and hands-on, he started his career as a forestry engineer which soon lead to him working on a forestry start-up venture in Siberia, growing it to 600 employees.
After completing an MBA he began business consulting, working on all types of organisations and business challenges across government, corporate and the sports sector. Dave worked for boutique consulting businesses, PwC and Sport New Zealand.
Dave has expertise in business planning, sales and marketing, operational improvements and business coaching. Dave's aim is to help Business Owners transition out of their business with the highest pay-out and least hassle. He likes to work with the business owners before they intend to sell to select the right transition option and timing, Dave can also help to get your business 'sale-ready' to maximise value and reduce risk to the next owner.
Dave lives in Wanaka but works nationally. He enjoys raising his young children in the outdoors and developing their adventurous spirit.
Contact David Howard