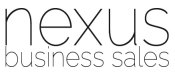 Nexus Business Sales
Nexus Business Sales Ltd
The new force in Business Sales in the South Island.
We live and work across the South Island, representing Otago and the Lakes Region, Invercargill through to Christchurch and across to the West Coast.
Our team of business brokers have extensive experience, as advisors, executives and owners of businesses ranging from small to very large.
Nexus has the connections, not just to find the right buyers, but also to smooth your transition into or out of your business.
Call us now for obligation free business valuations, business ideas or to buy or sell with the help of our experienced team.
---
Email Michele Hemingway from Nexus Business Sales - Otago
CONTACT A BUSINESS BROKER
Please fill out the form below to send us an email.
We will be in touch with you promptly.