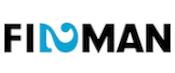 Finman - Accountants
Finman Services Paraparaumu Ltd
Finman Services is a Wellington-region based accounting firm with over 35 years experience in the accounting industry. With offices in both Wellington city and the Kapiti Coast, and with a team of 12, we have the local business knowledge and experienced team to help you with your new business and ongoing business and accounting needs.
We have a strong focus on delivering practical business advice and provide this in a straight forward and easy to understand way.
To work with accountants that will truly help you to reach your goals, contact Dylan Guitry at Finman Services – Xtreme Accountants!
Finman – Paraparaumu
44 Ihakara Street
Paraparaumu
Finman – Wellington (by appointment)
C/- Digital Nomad
14 Lombard Street
Te Aro
Wellington
---
Email Dylan Guitry from Finman - Accountants - Wellington
CONTACT AN ACCOUNTANT
Please fill out the form below to send us an email.
We will be in touch with you promptly.