Ad ID: 68149 Inactive
Prime Commercial Land Business Opportunity for Sale Omarama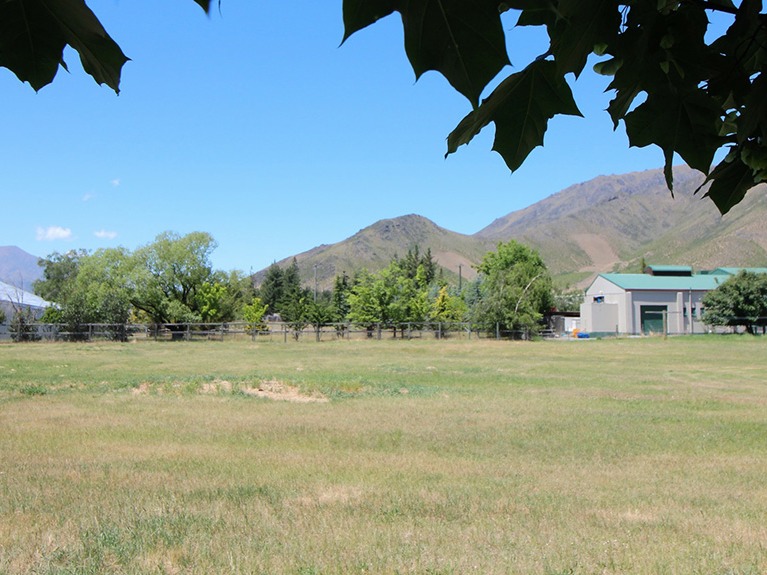 Prime Commercial land For Sale on State Highway 8 & 83, Omarama Township
Business for Sale Description
Prime Commercial Land Business Opportunity for Sale Omarama
This is a unique and rare opportunity to accquire a large 4,380m2 parcel of commercial land in the centre of the bustling McKenzie Country township of Omamara.
This property is within the Business 2 Zone (General Commercial) and therefore enjoys a wide use of business activities.
This strategic property has awesome twin highway frontage with the main frontage on the Christchurch - Queenstown State Highway 8 and the second frontage to the North Otago/Oamaru - McKenzie Country Chain Hills Highway State Highway 83.
This development site adjoins the existing Freehold Investment property consisting of the Omarama Hotel, Bar, Beer Garden, Cafe, Restaurant, 10 hotel guest rooms and 33 car parks. This property is situated on a prime 2,600m2 corner site.
The property is fully fenced to highlight to purchasers the boundaries and frontages to the two highways.
At $220 per sqaure metre of land, this commercial land title will be in high demand for investors, developers, hoteliers and retailers alike.
Business Resources
Highlights from the Council's Zone State:
7.1.2 BUSINESS 2 ZONE - (GENERAL COMMERCIAL)
The Business 2 Zone applies to the suburban shopping centres of Oamaru and the commercial centres of Weston, Omarama, Otematata, Kurow and Palmerston.
The primary function of the zone is to provide for local retail and service needs of the community within which they are situated and in the cases of Omarama, Otematata, Kurow and Palmerston to provide some services to the travelling public.
Due to changing economic and retail patterns many small shops are no longer viable and a broad range of activities is provided for to encourage the continued use of buildings. The zone therefore offers convenient and accessible services and shops and opportunities for establishing small businesses.
Performance standards aim to maintain the quality and amenity of the business environments as well as providing some flexibility in site development. Where the commercial centres encompassed by this zoning are located adjacent to residential areas the Plan imposes strict standards on activities and new buildings to ensure that the visual amenity and quality of the residential environment is not detrimentally affected.
7.3.1 PERMITTED ACTIVITIES
The following activities shall be Permitted Activities, provided that they comply with all of the Site Development Standards under Rule 7.4 and Critical Zone Standards under Rule 7.5:
1 Residential Activities, in Business Zones H, 1, 1A, 2, 3, and 6;
2 Recreational Activities, in Business Zones H, 1, 1A, 2, 3 and 4;
Business Rules
Waitaki 226 District Plan
3 Visitor Accommodation, in Business Zones H, 1, 1A, 2, 3 and 6;
Commercial Activities, as follows:
a) in Business Zones 1, 1A, 2 and H including Retail Sales.
7.4.1 Height of Buildings
Business 2: 10m
7.4.2 Setback from Roads
Business 2: No building(s) for an activity shall be setback greater than 5m from road boundaries.
7.4.3 Building Coverage
The combined total areas of all buildings on each site shall not exceed the following:
Business 2: 75%