Ad ID: 58776
Manufacturing Business for Sale West Auckland
S.P.G.P.-STABILITY PROFITABILITY GROWTH POTENTIAL
Business for Sale Description
Manufacturing Business for Sale West Auckland
The characteristics of this business are: -
1) Well Established - been operating successfully for 40 + years
2) Financial Stability - underlying stability in both sales and profitability over the last 5 years.
3) Growth Potential - historically good growth in sales and profitability.
4) Sales - in excess of $1 Million (incl. GST)
5) Profitability - (E.B.P.I.T.D) last year was $180,000 +
6) Genuinely Loyal Staff - competent; skilled, dedicated, long term staff.
7) Potential - lies within about to be released new products as well as real need for marketing which holds a key to considerable growth opportunities.
8) Business is a 5 day a week business with only the staff working additional time if busy.
9) Owner's role mostly in office for design; solution solving; quoting etc. Not generally involved on the tools as such.
Owner is past retirement age but will assist new owner with the transition including possibly some Vendor finance. Business requires someone with engineering background and experience.
Is this what you are looking for v.i.z., a well-established, financially stable and profitable light engineering business with real potential to grow almost instantly in terms of implementation of a basic marketing strategy aimed at existing and potential new customers either through existing products and services or the release of new products to new market segments. Disclaimer: - Please note for confidentiality purposes, this business has been listed under the RE/MAX PARTNERS office address. Further details on this business' location will be provided on application. The content of this advertisement must be read in the context of, and in conjunction with, the Information Memorandum in order to avoid any possible misinterpretation or misunderstanding caused by confidentiality considerations, advert space limitations and / or other limiting factors or generalizations including use of generic images.
E-mail: - biz@business4me.co.nz or call 021-546-569 (but do it now!)
Interested In This Opportunity?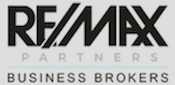 For more info
Contact:
Jeff Bracegirdle
02108591893

RE/MAX Partners
Licensed REAA 2008