Ad ID: 49339 Inactive
Motel and Conference Centre - multi purpose for Sale Waikato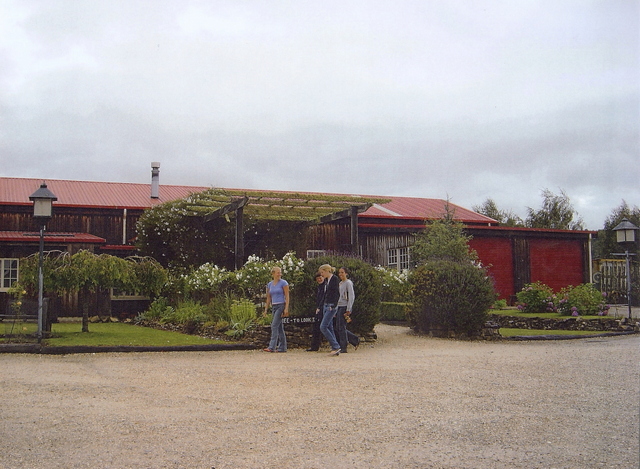 Unique motel and conference centre for sale as Freehold Going Concern, world renowned, multi-purpose facility. Development opportunities abound!
Business for Sale Description
Motel and Conference Centre - multi purpose for Sale Waikato
Motel and conference centre - Receives lots of media coverage around the world - Unusual motels!
This property must be seen to be understood. In a superb rural setting, just minutes from the famous Waitomo Caves, which offers unique motel accommodation and conference centre.
For the past 20 years, the vendor has been imaginatively developing the property into a world renowned, multi-purpose facility. Situated on farmland with farm animals and bird life adding to the stunning scenery, the property offers ten special motel units whose uniqueness and comfort generate high room rates.
This property receives massive media coverage from around the world. It was voted in the "Top 10 of the Worlds Most Unusual Motels" by Lonely Planet in 2006, and figures in The Telegraph's "Top 50 of the World's Most Unusual Hotels" in 2015.
The guest experience is excellent, as evidenced by the TripAdvisor comments in the Reviews tab. See also the Daily Mail review. There are very strong existing relationships with travel wholesalers.
This motel and conference centre is also the perfect venue for a wedding or special function.
The main building is filled with memorabilia from New Zealand's yesteryear making it a most interesting venue.
There is a limestone waterfall inside (complete with glow worms!), tools and implements, as well as old bottles, cans and farming artefacts placed throughout the building. One wall has a massive barrel from steam-train days built into it and solid natural timbers throughout create a warmly rustic ambiance.
The conference venue has an excellent bar, a comprehensive commercial kitchen and seats up to 250 people with plenty of parking available.
Waitomo's central North Island location makes it convenient for gathering people from across the country, and the Cave attractions add to the appeal of the venue.
Business Resources
Development Opportunities Abound
The current successful business has been built largely by word of mouth, so there is room to grow the business with modern online marketing methods as yet unused.
There is the opportunity for two further duplex Hobbit Motel units (an additional 4 suites). These motel units are incredibly popular and would no doubt rapidly repay investment. The current owner has all sorts of other wacky ideas to share on new, unique accommodations!
A campground would be a natural extension. The existing services (water, sewage and electricity) are designed to cope with considerable extra load. There is already parking for self-contained campervans, with a dump station,and there is plenty of spare land. Plus a spare railway carriage that is crying out to become a unique ablution block!
The function rooms offer a unique setting for special occasions. This area has not been fully developed or marketed and is a significant growth opportunity.
Comfortable Owners Accommodation
The new owner will enjoy a delightful, renovated 4 bedroom classic house with lovely views, spa pool, privacy and space.
This property offers a superb opportunity for an extended family to quit the rat race, to live in and operate a unique and successful accommodation/conference centre in the tourist heartland of the Waitomo Caves
I invite you to contact me for comprehensive property listing details or to chat through the sale.