Ad ID: 45402 Inactive
Lodge Business for Sale Tonga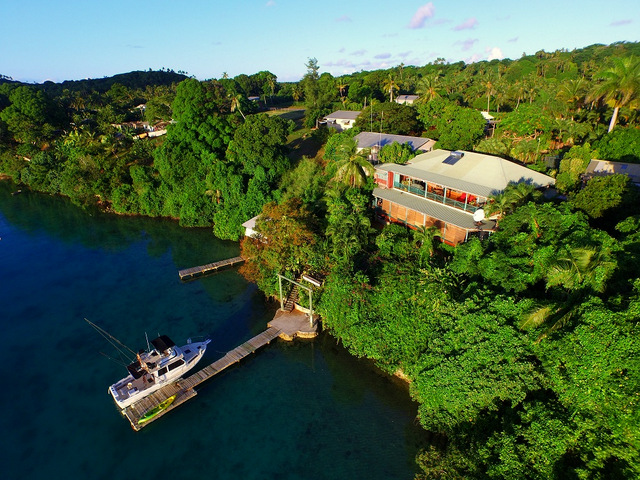 Waterfront Lodge for sale located in one of the most stunning locations in Tonga.
Business for Sale Description
Lodge Business for Sale Tonga
One of the first things guests notice upon arrival at the Lodge is the incredible view of the Port of Refuge Harbour. Commonly referred to as the most beautiful harbour in Tonga – maybe even the world – This Lodge is perfectly situated on its waterfront, in the chain of Vava'u islands. Hakula Lodge is only 15 minutes by car from the airport in Vava'u, and 5 minutes by car to downtown Neiafu.
Surrounded by a rich, green tropical garden this boutique hotel in Tonga caters to both guests in search of peaceful and quiet relaxation, as well as to the more adventurous visitors interested in activities like whale-watching, fishing, diving, kayaking and biking.
The setting is quiet enough to enjoy the peace and beauty of the island, but still within a 20-minute walk to downtown Neiafu, the second largest city in Tonga which offers a variety of local shops and restaurants.
Guest Room Facilities
- 2 Self-contained Units
- Private and comfortable space
- Air-conditioning
- Beautiful waterfront views from a private covered deck
- Outdoor barbeque
Business Resources
Services Available
- Free wireless internet connection
- Free airport transfers
- Free kayaks
- Free mountain bikes
Swim with Whales in Tonga
During the months of July, August and September, the waters around Tonga and the Port of Refuge Harbour are home to humpback whales, as they migrate north. There are plenty of opportunities to whale-watch in Tonga, and even a few unique opportunities to swim with these majestic creatures! Swimming with whales in Tonga is an experience sure to stay with you, long after your Tonga holiday.
Fishing in Tonga – with comments by the current owner
With over 25 years of fishing experience in Tonga plus insider knowledge to make your Tonga fishing holiday a successful one. Whether you're already staying at his personally-owned lodge or simply in the area for a visit, he will warmly welcome you to the harbour and guide you toward a successful catch!
Interested parties please contact me now for comprehensive property listing details about this fantastic opportunity to purchase this lodge and live in a gorgeous place in paradise.