Ad ID: 42779
Substantial Tourism Business incl Cafe & Holiday Park Business for Sale Catlins Coast
Exceptional Eco-Business comprising Resort, Holiday Park, Cafe and Bar for sale as either Leasehold or FHGC. Exceptionally good business with huge future potential!
Asking:
$350,000
For Leasehold Business + SAV + GST (if any)
Business for Sale Description
Substantial Tourism Business incl Cafe & Holiday Park Business for Sale Catlins Coast
The Whistling Frog Resort is a substantial property and business in the hub of the Catlins region – an emerging eco-tourism destination with huge potential. This is an exclusive opportunity to secure what is arguably the most substantial Tourism business in The Catlins. It generates serious cash-flow with resulting bottom line profits. Only those with proven experience in a similar industry/ies such as hospitality, accommodation and/or tourism will be considered as suitable purchasers.
Price for the leasehold business is $350,000 + GST (if any) and an annual rental of $95,0000 + GST (if any). Interested parties are invited to discuss further with the owners who have an open mind on a potential arrangement, including lease-to-buy (first right of refusal) and/or equity arrangement.
This property would be regarded as the largest, most comprehensive eco-tourism complex in the growing Catlins region. The concept was to provide a one-stop dining and accommodation experience in a pristine environment to complement the many local attractions on offer. High-end adventure tour companies are now increasingly utilizing the resort for group stop-overs so that visitors can take in the spectacular attractions in the area. The resort offers a variety of accommodation units and the on-site restaurant/café caters to large groups with quality food.
The 'eco- tourism' industry is growing at approximately 10-30 percent per annum, with many of these visitors coming from Australia, the United States, Europe and increasingly, China and Asia. New Zealand nationals and overseas visitors are now also discovering the Catlins area for the first time. As a genuine eco-tourism hub and destination, the Whistling Frog Resort already delivers solid revenue but has genuine potential for significant development and growth.
Sitting in the epi-centre of the 56,000 hectare Catlins Coastal Rainforest at the busy intersection of the Southern Scenic Route and Rewcastle Road, in the Chaslands Nature Reserve, the resort is the perfect base for visitors to experience the beauty and tranquillity of this rugged and pristine coastal wilderness.
Walk along deserted beaches, forest tracks, beside rivers and absorb the feeling of isolation and solitude. Visit areas where flocks of seabirds including Shags, Gannets and Shearwaters and occasionally penguins can be seen. Royal Spoonbills nest on one of the islands off the coast. Other spectacular attractions include the McLean Falls, the highest and arguably the most spectacular water-falls in the Catlins, and the Cathedral Caves, one of the largest sea caves complexes in the world. Tautuku beach, just a few kilometres away, is spectacular for its untamed beauty. The area abounds with interesting native flora and fauna. It is one of the only places where Hoi Ho Penguins, Fur Seals, Hookers Sea lions and Elephant Seals coexist. And visitors can see the rare Hector's dolphins in their natural habitat.
What is For Sale?
The resort property's design is based on the 'permaculture' model developed by Australian author, Bill Mollison, in which each portion of the project has been designed to maximize income and land use in the most efficient and sustainable way possible. Each 'economic zone' purposefully contributes to the whole enterprise.
A theme of re-purposed buildings initially provided the basis for the rapid expansion of the accommodation offerings and promotes the environmental sustainability of the project.
All components of the resort are separate profit centres carefully designed to complement each other. These include:
Amalgamated 6+/- hectare freehold sub-divided parcel of land
Infrastructure including deep-water bore site, drain-field and expansion paddocks, with tunnel house and cafe vegetable garden
The Whistling Frog Cafe & Bar, with reception centre and excursions booking office, which supports the accommodation complex. Purpose-built in 2005 it forms the first 'meet and greet' sales point, generating all-day income and bookings for both passing trade and park guests
'Nature' accommodation complex is adjacent to the Whistling Frog Cafe & Bar in a separate space to the café
Children's playground located next to the cafe
Owner/Manager Accommodation – 3-bdrm 'Gatekeeper's Cottage' constructed in 2012 to anchor the park facility and provide for future key management teams and/or an on-site manager. It is positioned at the entrance to the park and adjacent to the café
Original 3-bdrm brick farmhouse located on a sunny, sheltered, mature section above the park. This is ideal for re-development into owner's accommodation unit if desired, and is complete with associated infrastructure, including sleep-outs and garaging
'The Park' with accommodation complex complements the café by providing a safe, comfortable accommodation option for patrons and tourists who do not wish to 'drink and drive'. The accommodation units in turn generate quality clientele for the café and contribute significant revenue to the overall business. This area is fully self-contained including a full Park laundry infrastructure building which serves as the laundry room, staff break room with kitchen, sitting room, shower and toilet. An outdoor solar drying building saves drying costs and provides dry storage for mowers and small tools. Glass bottles are ground on-site and the recycled 'sand' is used around the park property. The Park comprises internal guest-roading with white pebble overlay, an amenities shower, toilet and kitchen block, plus coin- operated laundry. There is a private disabled bathroom in the ablution block. Immediately adjacent to the amenities block is a common building for use by park guests providing covered outdoor seating and TV room, information centre and guest lounge is. A separate five-person dorm room is also included in the common building.
The property can sleep over 90 guests in beds. It comprises many configurations depending on budget and level of luxury desired.
A Dorm Room, sleeps up to five, is located within the common building next to the amenities. Intended for the budget traveller this includes two single beds plus double bunk beds with single on top.
'Kiwiana' cabins x 12, with covered veranda, are historic and have been fully restored and enhanced. Each sleep up to two persons, catering to the "comfy – not too many-frills" market.
Motel-studio, ensuite rooms x 7, with dedicated adjoining kitchen and common area intended to service the 'mid-range' market.
Self-contained Chalets x 5 – near new, luxury and very popular, (one with disabled access). Purpose-built, these self-contained, one bedroom, chalets cater to parties of four or five depending on the configuration.
'Bellbird' cottage 2-bedroom, self-contained, disabled compliant, available for parties of up to six.
36 x powered campervan sites, on level all-weather spaces. Common showers, plus one disabled compliant and kitchen plus coin-op laundry included.
Common Building, with TV Room and Information Centre, outside covered seating, in a private setting with lawn area.
Unpowered Van & Camping Tent sites, sheltered grass areas.
Multi-Purpose Conference Building, with large modern kitchen facilities, covered deck, fireplace, large flat screen TV and gathering area, New 2018.
Custom Motel Complex with 5 x ensuites, plus 5 x shared-bathroom units in the rear, laundry & disabled compliant, which can be used for staff or groups. New 2018.
Out-buildings including two sleep-outs that can sleep 7, with a kitchen and toilet, a double lockup garage with sleep-out, three-bay shed for firewood and storage, a pump-house and tunnel house.
(Continued below...)
Business Resources
Potential
This substantial business would suit (for the leasehold business) experienced hospitality and/or accommodation operators; or (for the freehold) an aggressive business consortium with experience in the hotel, guided-tour and/or hospitality industry and seeking reliable ROI with significant growth potential.
The current owners recognise great potential in developing and/or taking ownership of tours and attractions in the area to secure the revenue from what is effectively a captive market.
By using the Whistling Frog Resort as a 'tour base' and 'sales office,' an existing and experienced tour company could introduce a wide range of value-added Catlins excursion activities. There is also scope in the 'off-season' of Autumn/Winter for Aurora Australis and Black Sky star-gazing experiences.
For more information and/or to arrange a viewing
Please contact Expert Business Broker, Peter Gale, on 021 608 107 or email peter@tourismproperties.com.
Interested In This Opportunity?
Share this: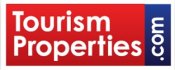 For more info
Contact:

Peter Gale
Peter Gale
021 608 107

Tourism Properties.com
Licensed REAA 2008
Broker Ref: 3811